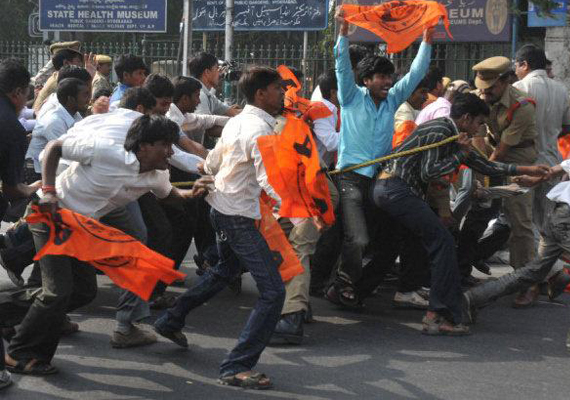 Hyderabad, July 30: Following is a brief history of Andhra Pradesh and chronology of the movement for Telangana state:
The region, now being called Telangana, was part of the erstwhile Hyderabad state which was merged into the Indian Union on September 17, 1948.
Central government appointed a civil servant, M K Vellodi, as the first Chief Minister of Hyderabad state on 26 January 1950. In 1952, Burgula Ramakrishna Rao was elected Chief Minister of Hyderabad state in the first democratic election.
Andhra was the first state to be carved out (from erstwhile Madras state) on linguistic basis on November 1, 1953. It had Kurnool town (in Rayalaseema region) as its capital after the death of Potti Sriramulu who sat on a 53-day fast-unto-death demanding the new state.