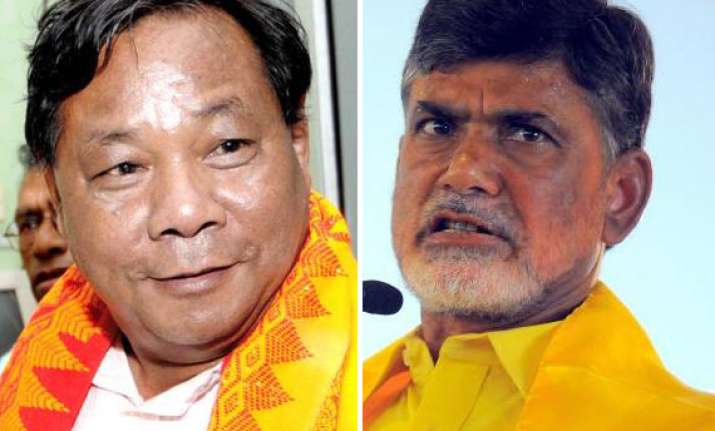 Hyderabad, Jun 11: Former Speaker of Lok Sabha and an aspirant for President of India's post P A Sangma today met Telugu Desam president N Chandrababu Naidu and sought the party's support for his candidature in presidential election.
"I have sought the support and blessings of Chandrababu Naidu, who is one of the most prominent political leaders of the country. He told me that he would take a decision after discussing the issue with the TDP's politburo," Sangma told newsmen after the 30-minute meeting. 
Sangma said they discussed about the presidential election and also the prevailing political situation in the country.
Replying to a query, the former Speaker said he sought an appointment with West Bengal Chief Minister Mamata Banerjee but was yet to get a response.