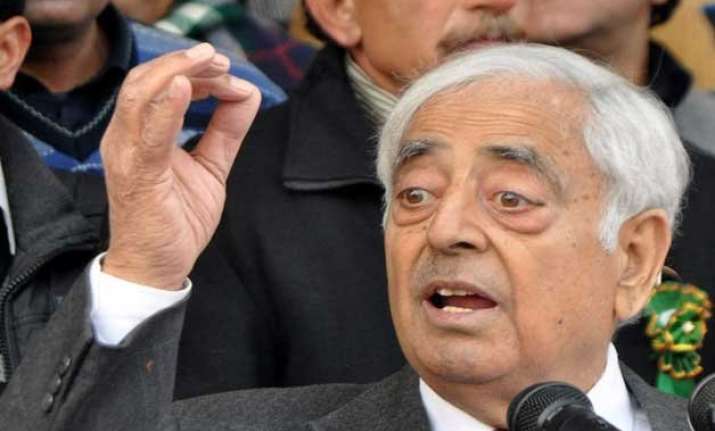 Jammu: The newly sworn-in Jammu and Kashmir Chief Minister Mufti Mohammad Sayeed was given the traditional Guard of Honour at the civil secretariat today.  Being welcomed to the seat of power with a rousing reception, Sayeed was offered the Guard of Honour by Jammu and Kashmir Police contingent.
The Chief Minister took salute and was escorted by the Director General of Police K Rajendra on the occasion. Sayeed who was sworn-in yesterday, started his second innings as the Chief Minister after being in the CM's chair from 2002 to 2005 in PDP-Congress government.  
The Chief Minister who arrived at the civil secretariat this morning, was received warmly by the Council of Ministers, Chief Secretary, Iqbal Khandey, other top level officers and employees of the secretariat.
Deputy Chief Minister Dr Nirmal Singh was also given a warm reception.