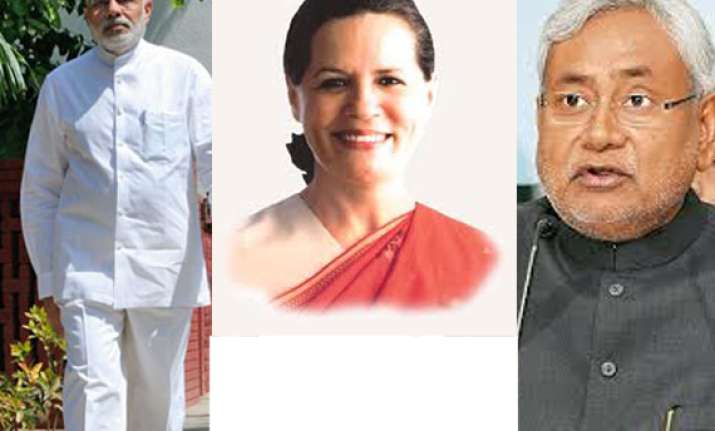 Patna: Star BJP campaigner Narendra Modi and Congress president Sonia Gandhi are set to hit the campaign trail in Bihar along with the state's two best known faces: Nitish Kumar and Lalu Prasad.
Modi, the BJP's prime ministerial candidate, Sonia Gandhi and Chief Minister Nitish Kumar will address rallies, hold road shows and meet party leaders and workers this week. So will RJD chief Lalu Pradad.
Modi will address meetings in Sasaram -- outgoing Lok Sabha Speaker and Congress leader Meira Kumar's constituency -- and Gaya Thursday.
Modi addressed two rallies in Purnea and Muzaffarpur earlier.
Sonia Gandhi will address two rallies in Bihar in the first week of April -- also in Sasaram and Aurangabad, Congress leader Premchand Mishra said.