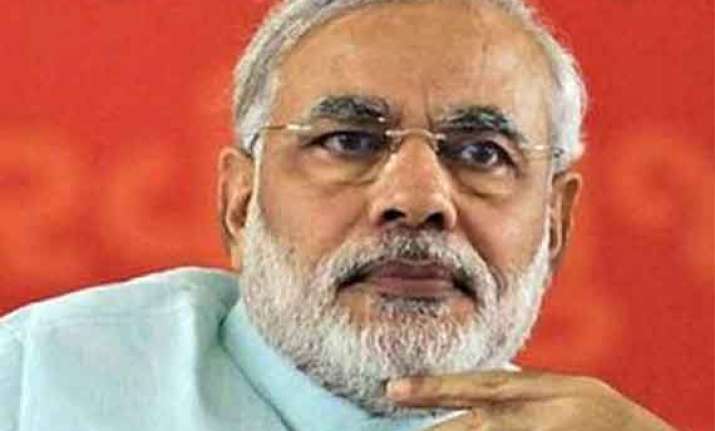 Mumbai: Shiv Sena today slammed the Congress for holding Narendra Modi responsible for the violence in Assam, saying those levelling such charges are the ones who have "divided" the country and should practice meditation at Ramdev's ashram as they have "lost their mental balance".  
BJP's oldest ally also targeted Congress leader Kapil Sibal, saying it has never seen him "taking up the cause of Hindus in Kashmir as as he did for Bangladeshi Muslims in Assam".
"Those who are saying that India will break into pieces because of Modi are the ones who have divided the country.  Instead of abusing Modi, Congressmen should introspect," an editorial in Sena mouthpiece Saamana said.  
"Those in Congress who are making such allegations should either do vipassana (meditation) in Ramdev's ashram or else they will have to be admitted in a mental hospital after May 16 poll results as they have lost mental balance," the Sena said.
Congress yesterday attacked BJP and its Prime Ministerial candidate for the violence in Assam, saying it was a result of "communal polarisation" done by them to garner votes.