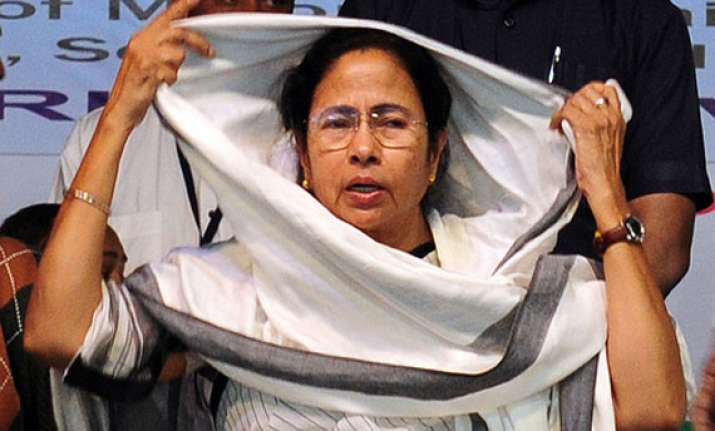 Kolkata: The BJP made inroads in West Bengal winning two seats, but Narendra Modi's dream run was halted by Trinamool Congress chief Mamata Banerjee who benefited from the 28 per cent vote share of Muslims which contributed to the TMC sweep in the state.
The TMC won 34 out of the 42 seats with a 39.4 per cent vote share, the Congress 4 seats with 9 per cent vote share and the Left registered its worst performance since Independence winning two seats with 23 per cent vote share.
The BJP, which till yesterday was considered irrelevant in the state's politics gave a stellar performance bagging 17.06 percent vote share with two seats.  The party's vote share rose by 12 per cent since last Lok Sabha polls in 2009.
The 28 per cent Muslim vote share in Bengal, which is considered the route to power, helped Mamata.