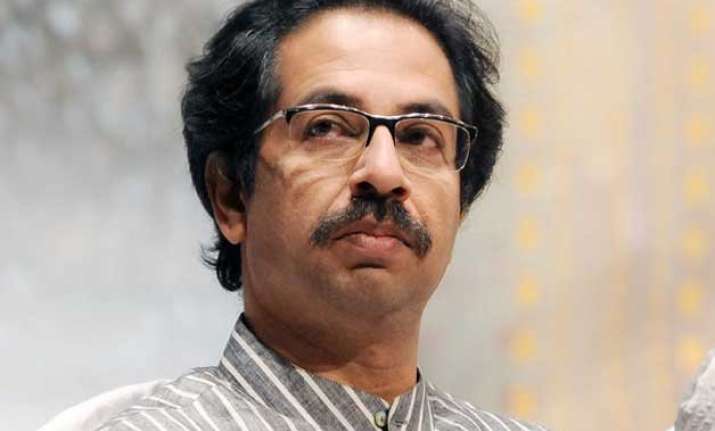 Mumbai: Leaders of the ruling BJP and Shiv Sena will meet here soon to ensure better coordination between the alliance partners in Maharashtra.  
"BJP state President Raosaheb Danve will meet Sena President Uddhav Thackeray to discuss smooth coordination between the two ruling parties," a senior Sena leader told PTI after a meeting of the coordination committee of the two parties here this evening.
The meeting came in the backdrop of recent salvos fired by Sena against the BJP-led government.  Uddhav today said in a statement that Sena supports farmers on the issue of land acquisition ordinance.  There is no question of supporting any legislation which goes against the interest of farmers, he said.  
The Sena has been continuously targetting the Devendra Fadnavis-led government, with the latest instance being the killing of communist leader Govind Pansare.  Earlier, Sena had mocked the Narendra Modi wave following the BJP's rout in Delhi Assembly elections.  
The bitterness follows the snapping of their 25-year-old alliance ahead of the Assembly polls last year and the unease in their ties after Sena joined the government in December.  
After Aam Aadmi Party (AAP) swept the Delhi polls by grabbing 67 seats in the 70-member House, Uddhav missed no opportunity to take a jibe at the BJP's defeat.  An editorial in party's mouthpiece 'Saamana' had demanded that Prime Minister Narendra Modi accept the blame for party's debacle.
Uddhav's son and Yuva Sena chief Aaditya Thackeray was recently engaged in a twitter war with MLA and Mumbai unit BJP chief Ashish Shelar over the issue of Marine Lines street lamps.
Sena's ministers of states Sanjay Rathod and Ravindra Waikar have complained about being sidelined by their BJP cabinet ministers.
There was speculation that Modi's presence at NCP chief Sharad Pawar's event on February 14 has also not gone down well with Sena leaders.