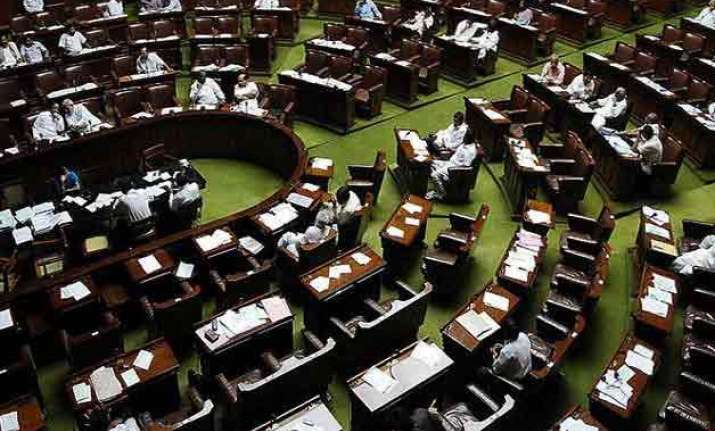 New Delhi:  The Lok Sabha on Wednesday passed a bill to increase the pecuniary jurisdiction of the Delhi High Court, prompting lawyers in the national capital to call off their two-week-old strike.
The Delhi High Court (Amendment) Bill, 2014 will increase the pecuniary jurisdiction of the court.
Pecuniary jurisdiction refers to the jurisdiction of a court over a suit based on the amount or value of its subject matter.
The high court will now have jurisdiction over suits which are above the value of Rs.2 crore. Earlier, the value was Rs.20 lakh.
Consequently, the bill empowers the high court chief justice to transfer any pending suit to a relevant subordinate court.
The Rajya Sabha cleared the bill on May 6.
Meanwhile, the coordination committee of the bar associations of district courts in Delhi welcomed the decision and called off their strike.
The lawyers were on strike since July 21 protesting the delay in passing the amended bill on enhancing pecuniary jurisdiction of district courts.
Convener of the committee Sanjeev Nasair said the strike has been called off.
Judicial work in six city courts -- Patiala House, Tis Hazari, Rohini, Karkardooma, Saket and Dwarka -- was paralysed following the strike.
R.K. Wadhwa, chairman of the coordination committee, said the city lawyers were happy after the bill was cleared.
Battling over the pecuniary jurisdiction since long, former president of Delhi Bar Association R.N. Vats told IANS that it was the victory of every common lawyer.
"The bill is for the welfare of litigants as they can get access to the local courts for their civil rights," Vats said.