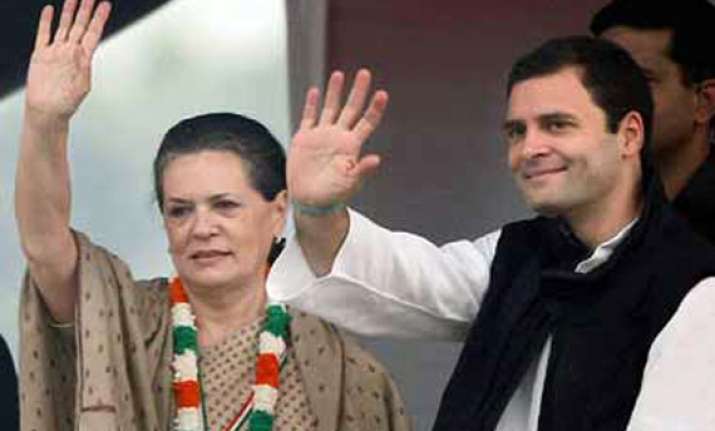 New Delhi: Congress president Sonia Gandhi and party vice-president Rahul Gandhi today outrightly rejected all opinion polls saying that the party would prove the pollsters wrong the third consecutive time in the forthcoming Lok Sabha elections.
Rahul Gandhi said, "like the India Shining balloon in 2004, the Modi balloon this time will explode."
Replying to questions from reporters after releasing the party manifesto, Sonia Gandhi said: "Normally I do not trust opinion polls and it was recently proved too.
In 2004 they predicted that we would be nowhere, but we came to power. In 2009 too, the opinion polls predicted our defeat, and we won with greater number of seats. This time too, we will prove them wrong."
Rahul Gandhi too repeated the same assertion.