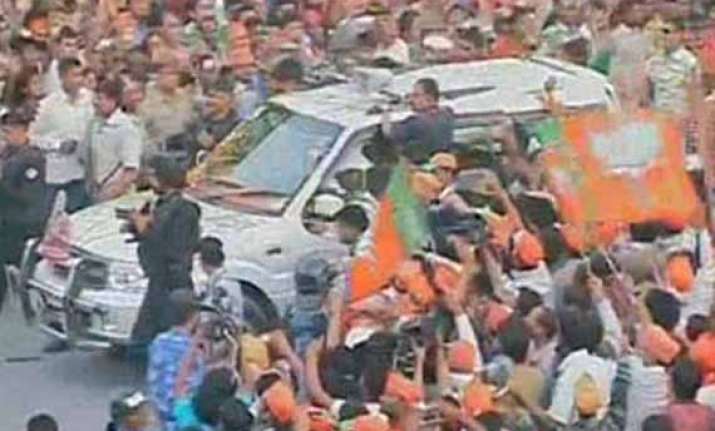 Varanasi: Gujarat Chief Minister and BJP's PM candidate Narendra Modi today hold a road show in Varanasi after being denied to conduct one of the two rallies in the city.
Earlier, the Election Commission had refused to interfere in the decision of Varanasi DM who has denied Modi the permission to do a rally at Beniabagh grounds. The EC in a letter to BJP leader Arun Jaitley has clarified that  the security concerns expressed by the competent authorities, including the UP chief secretary and DGP, could not be overlooked.
A number of BJP workers gathered outside the BHU campus in Varanasi and were shouting slogans against the Election Commission.
Senior BJP leaders  like Arun Jaitley and Amit Shah sat on a dharna outside BHU gate in protest against the administration's denial of permission to Modi's rally at Beniabagh grounds. Later on , they headed towards Modi's rally at Rohaniya.