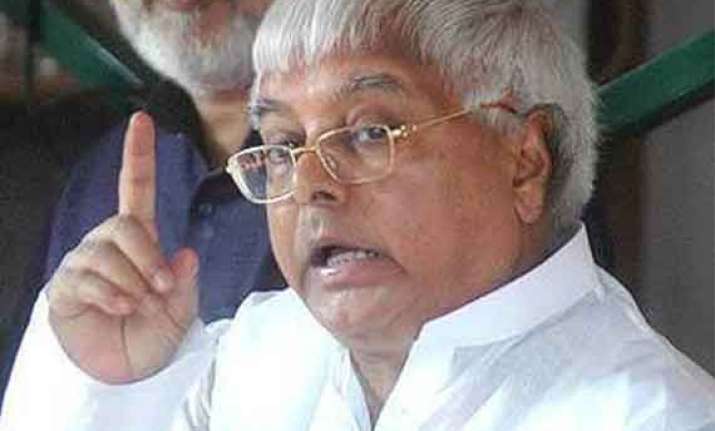 New Delhi: Former Railway Minister Lalu Prasad Yadav today ridiculed Modi government's proposal to introduce bullet trains in India.
He said that in a country like India with huge population, it is impossible to have bullet trains.
"Thousands of poor people spread their mats on railway tracks to sleep on them. There is a lot of congestion" says Lalu Yadav.
He added that those nations (Japan) that have bullet trains don't have a population as massive as India has.
On PM Modi's endeavor to encourage Private sector to invest in Indian Railways, he said, "I have a feeling that Narendra Modi will hand over the Railways to industrialists like Adani."
"He will say - we cannot manage Indian railways, you take over," added Lalu..