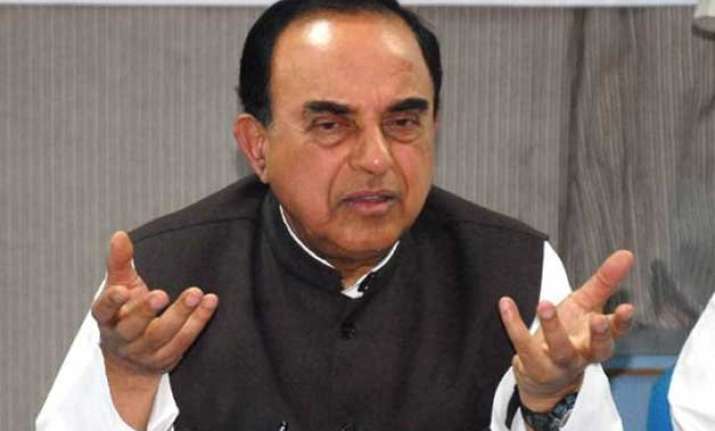 Bengaluru: BJP leader Subramanian Swamy today filed an application before the Karnataka High Court seeking permission to implead himself in Jayalalithaa's appeal against her conviction in the disproportionate assets case.
Swamy said he has sought permission from the high court to present his arguments before the special bench, which is hearing appeals filed by the AIADMK chief and three others against their conviction in the DA case.
The BJP leader, who first moved a Chennai court against Jayalalithaa accusing her of amassing wealth, said he has cited a Supreme Court order which allowed him to represent in another case.
The Special Bench of Justice C R Kumaraswamy has been set up on the direction of the Supreme Court which had said on on December 18 that Jayalalithaa's plea challenging her conviction in the disproportionate case be decided within three months.
The application is expected to come up before the bench on February 4.
An apex court bench, headed by Chief Justice H L Dattu, had ordered that the hearing in the High Court on the appeal, filed by Jayalalithaa challenging her conviction and sentence in the case, be conducted on a day-to-day basis.
Jayalalithaa was sent to jail by a trial court on September 27. On Oct 17 last year, the apex court had granted conditional bail to Jayalalithaa, saying that hearing on her appeal against conviction in the High Court should be completed in three months.
The special court had held Jayalalithaa and three others guilty of corruption. The court had awarded four years jail term and also slapped a fine of Rs 100 crore on the AIADMK chief. The court also slapped a fine of Rs 10 crore fine on each of the three others.