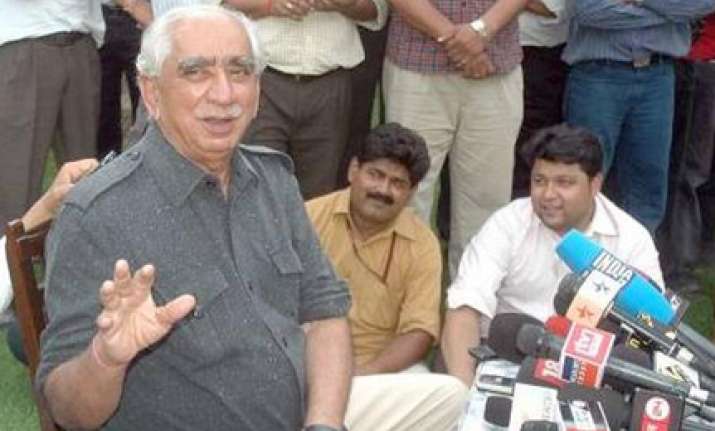 Expelled BJP leader Jaswant Singh could be a fait accompli for the party despite its demand for his removal from the post of Chairman of the Public Accounts Committee (PAC) of Parliament. 
A clear indication to this effect was available on Saturday with Lok Sabha Speaker Meira Kumar making it clear that she could remove Chairman of any committee only if he is unable to perform his duty. 
In the case of Singh, he has held two meetings, she said. "The relevant rules says that a Chairman can be removed if for any reason he is unable to discharge his functions," Kumar said. 
Kumar's statement came two days after her remarks in Patna that she would go only by rules and regulations on BJP's demand for removal of Singh. 
"I will do what rules and regulations permit. We can't force him out. There is something called law, we will have to follow it," Kumar had said of Singh, who has been expelled from the saffron party for his controversial book 'Jinnah: India, Partition, Independence'. 
"It is up to Jaswant Singh to take a decision," she had said.  Singh has rejected BJP's demand that he give up the post of Chairman of PAC.   PTI