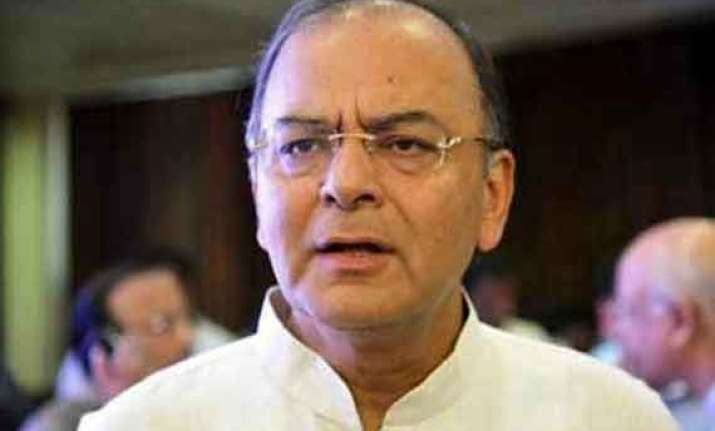 Amritsar: Taking a swipe at Amarinder Singh's royal background, BJP leader Arun Jaitley today said the politics of the Congress leader reflects his "feudal mindset" as he has been caught "lying with a straight face" on the property tax and Jagdish Tytler issue.  Jaitley, who is pitted against Amarinder in this seat, also charged that his rival lives in a "world of sycophants".  
"The politics of Congress candidate from Amritsar Lok Sabha Amarinder Singh only reflects his feudal instincts. He still lives in a world of sycophants where he is referred to as 'Maharaja Sahib'. He is discourteous and rude.
He believes that discourtesy has given him the image of being 'Dabbang'", he said.
"Amarinder Singh is not the best practitioner of ethical values. What is amazing is his ability to be extremely economical with the truth," Jaitley charged.  Raking up the property tax issue, he said, Amarinder was caught being "untruthful" on the matter.  
"The tax was levied on the basis of his undertaking dated 7th December, 2006 to the Centre.