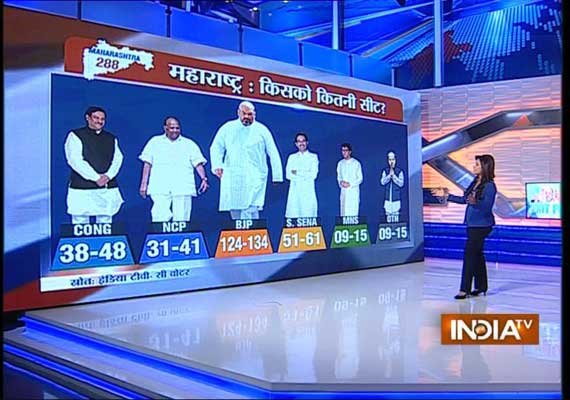 New Delhi: The Bharatiya Janata Party may score a majority in Haryana, while it may still fall short of a clear majority in Maharashtra, says an IndiaTV-CVoter exit poll which has been updated based on trends that came in till 6 pm today when polling ended.
The earlier exit poll was based on trends received till 3 pm, pollster C-Voter clarified.
In the 90-seat Haryana assembly, the BJP is projected to emerge as the single largest party within a range of 42-48 seats, closely followed by Om Prakash Chautala's Indian National Lok Dal with a range of 20-26 seats. Fortysix seats are needed to score a clear majority in the assembly.