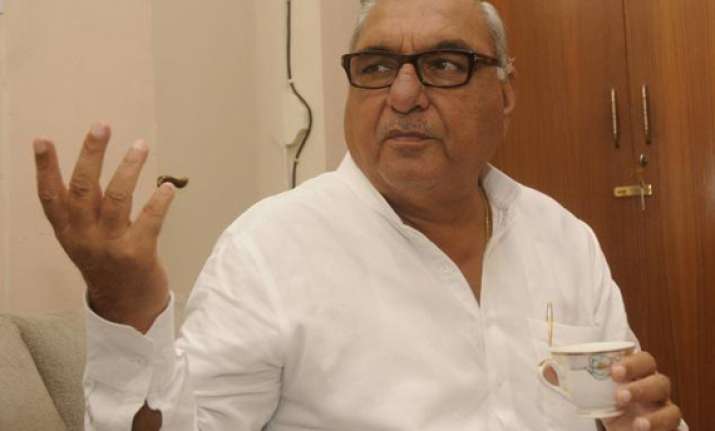 Gurgaon, Nov 8: Haryana government today said its decision to allow Foreign Direct Investment in retail would benefit farmers and entrepreneurs and build up rural infrastructure in the state through cold chains and food processing centres.
Addressing the closing session of the World Economic Forum here, Chief Minister Bhupinder Singh Hooda outlined the initiatives taken by his government to attract investments in a slew of sectors like information technology.  
"Haryana is one of the few states that have agreed to the FDI in retail. We expect that the move will benefit the farmers, consumers and entrepreneurs, apart from building up of the rural infrastructure through cold chains, food processing centres and warehouses," he said. 
The Chief Minister said his government has always been responsive to the needs and aspirations of the farmers and land owners.
"It is with this key priority in view that we notified our landmark Rehabilitation and Resettlement Policy, which eventually emerged as a role model," he said.
Hooda said the policy provides for annuity to land owners for 33 years over and above land compensation.  He also said the state's "recent innovation" of land pooling scheme would further ensure that the farmers and land-owners get not only maximum benefit but also a fair share in development projects.
Noting that the world is passing through a phase of difficult times, he said on one hand, people are throwing off shackles of non-democratic regimes and opting for democracy as a preferred form of political order and on the other hand, liberal capitalism has emerged as the preferred form of economic order.
While democratic institutions are gaining ground, doubts are being expressed about the sustainability of market-led economic order.