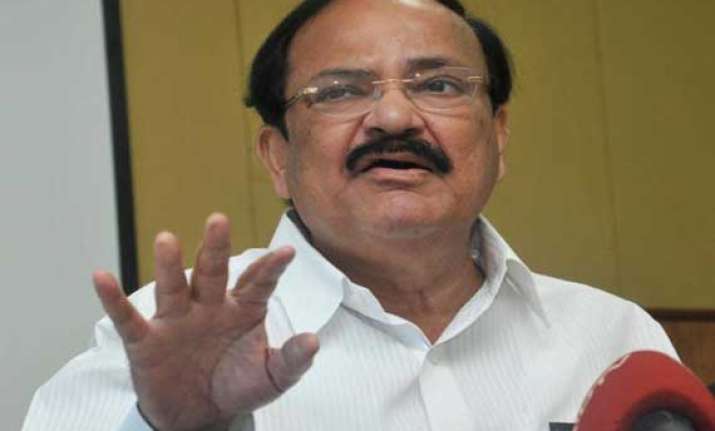 Hyderabad: BJP today alleged that Congress will use "trick of secularism in danger" to prevent Narendra Modi from becoming the Prime Minister and appealed to voters in Seemandhra to support NDA to ensure that a hotch-potch coalition does not take over the reins in Delhi.
"Congress will try its best to get a ragtag coalition to keep Narendra Modi out and they will yet again raise the bogie of 'secularism in danger', its famous old dirty trick. It is not secularism but it is Congress which is in danger.
"Please keep your future in mind while you vote. Its Modi-led NDA or chaotic ragtag coalition. Choice is yours," BJP leader M Venkaiah Naidu said in a statement.  Polling for the 175 Assembly and 25 Lok Sabha seats in Seemandhra would take place on May 7.
At the state level, it is important to have a Government which can implement the assurances given to Seemandhra while bifurcating Andhra Pradesh, the former BJPPresident said.
The BJP's alliance partner TDP has ability to provide a stable and strong Government in the residuary state of Andhra Pradesh, Naidu maintained.