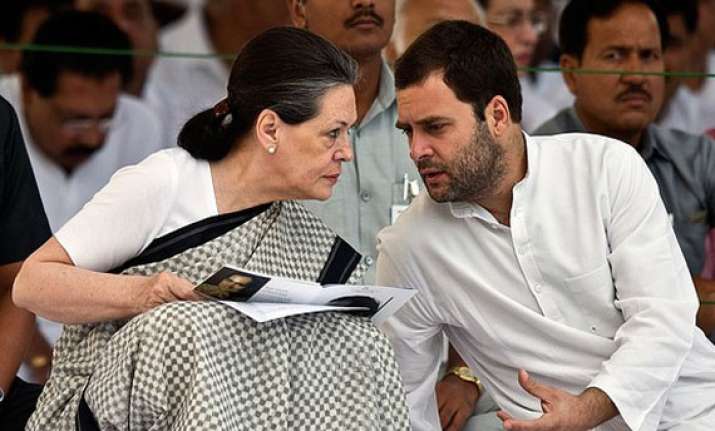 Patna: Bihar Congress today held a review meeting after the Lok Sabha election debacle with party leaders regretting the tie-up with RJD and proposing an alliance with JD(U) in state assembly polls next year.  
The meeting adopted a unanimous resolution reposing faith in the leadership of party president Sonia Gandhi and vice president Rahul Gandhi to guide it to strength, state party vice president and media in-charge Prem Chand Mishra told PTI.  
The day-long review meeting, presided over by PCC chief Ashok Choudhary, was attended by candidates, who contested the general election, and office-bearers of the party.  Sources said many speakers complained that the tie-up with Lalu Prasad proved a "liability" as RJD could not transfer its votes to Congress nominees.
Many of them complained that while RJD gained from alliance with Congress, "we could not benefit anything from it," the sources said.
"Some of them even highlighted betrayal by workers of their alliance party," they said.
Many leaders expressed pro-JD(U) views in the review meeting and proposed that Congress should go in the assembly elections in Bihar next year either with Nitish Kumar or alone, the sources said.