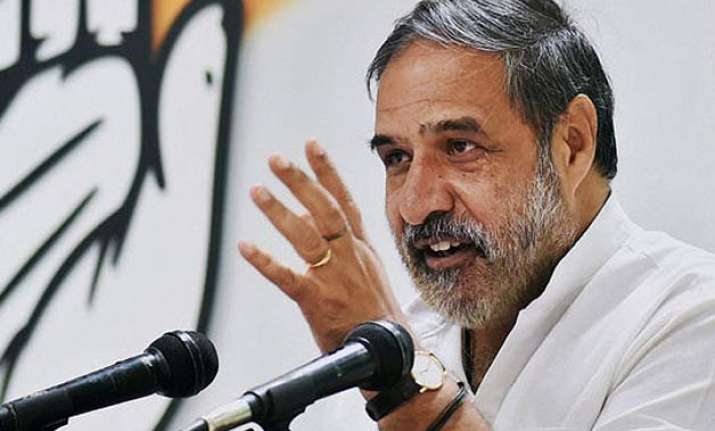 New Delhi: The war of words between Congress and BJP has escalated once again after Sushma Swaraj made her statement regarding Lalit Modi controversy  in Lok Sabha.
Sushma, in her statement in Lok Sabha, said that she helped Lalit Modi's wife, who was a cancer patient, on humanitarian grounds.
Refusing to accept her clarification, Congress spokesperson  Anand Sharma  said ,"Humanitarian grounds is well  and good but what  the minister did was clear abuse of power".
He also said that all the facts of the case are not out yet and alleged that Lalit Modi was given clearance papers after Sushma Swaraj intervened in the matter.
" Many contradictions have emerged in the statement that was given by the minister",Anand Sharma added.
Earlier in the day, Sushma Swaraj spoke on Lalitgate in Lok Sabha and strongly disproved the charges of corruption made against her.
"I didn't ask the UK government to do favours for Lalit Modi. I merely acted on humanitarian grounds," she said while making a statement in Lok Sabha in absence of major opposition parties.
"I did not request the British government for any travel documents for Lalit Modi. The allegations levelled against me are baseless," Sushma told the lower house.