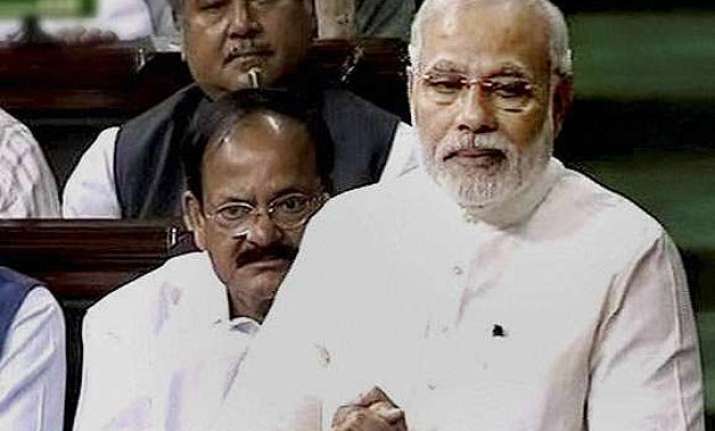 New Delhi: Prime Minister Narendra Modi on Thursday lashed out at the Congress for disruption of Parliament, accusing the principal opposition party of displaying attitude of Emergency days.
"The Congress is desperate as it wants power to remain concentrated with one family," the Prime Minister told a meeting of National Democratic Alliance MPs.
"Congress wants to save the family, BJP wants to save the nation," he added.
Mr. Modi was addressing the MPs ahead of an NDA protest against the Congress for "disruption of Parliament".
MPs from the BJP and its allies marched against repeated disruptions in parliament.
Senior Ministers in the Modi government took part in the march from Vijay Chowk to Parliament House.
During Mr. Modi's interaction with the MPs, issues pertaining to disruptions in the House were discussed. It is believed that the government is mulling a special session at the end of this month.