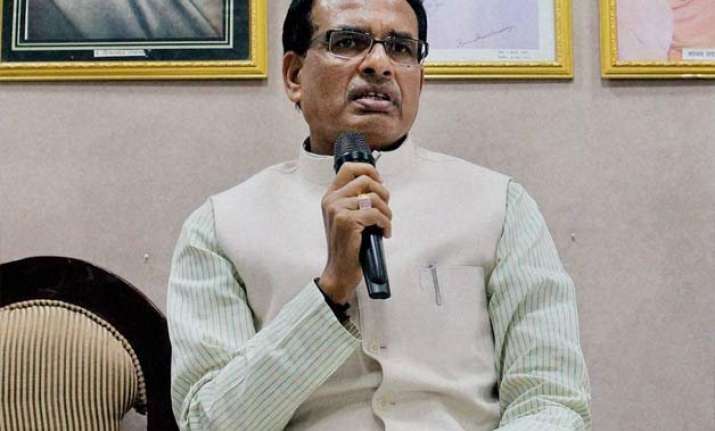 New Delhi: Congress today stepped up its attack on Madhya Pradesh Chief Minister Shivraj Singh Chouhan over Vyapam scam, saying he should be sacked to allow an impartial probe and that he cannot escape responsibility for the "45 deaths" connected to it.
Attacking Prime Minister Narendra Modi, the opposition party said he should explain and take moral responsibility for the events.
"Shivraj Singh Chouhan should be sacked and an impartial probe should be done in the Vyapam scam," Congress spokesperson Randeep Surjewala said here.
Former Union Home Minister P Chidambaram insisted that Madhya Pradesh government recommend a CBI investigation before the "next unnatural death", stressing the "buck stops with the Executive".
"Lessons of #Vyapam : 1) Court monitoring does not guarantee independent investigation. Buck stops with the Executive. MP Government must order CBI investigation before the next unnatural death," he said on microblogging site Twitter.
Congress spokesperson P C Chacko said the "Chief Minister cannot be spared and should take responsibility" along with the Prime Minister.
Chacko said that there are serious allegations against people close to Chouhan besides the family itself.
"The CM should ask for a CBI probe into the matter if he feels that he is in the clear," Chacko said.
"Prime Minister should explain and take moral responsibility for what is happening in the country," he said addressing reporters at the Congress headquarters here.
Congress General Secretary Digvijay Singh alleged that the death of a woman trainee sub-inspector recruited by Vyapam in a lake at Sagar in Madhya Pradesh today was linked to the scam.
"Training Cop recruited through Vyapam commits suicide in Sagar Police Academy MP. 46th or 47th (sic)?" he tweeted.
The reference was to mysterious deaths of 45 persons since the massive recruitment scam in Madhya Pradesh came to light.
Singh, also a former Madhya Pradesh Chief Minister, demanded that senior BJP leader from the state Kailash Vijayvargiya tender an apology for his uncharitable remarks against journalists.
"The remarks are condemnable. They smack of his arrogance. He should apologise," Singh said.
Former Youth Congress chief Rajiv Satav tweeted "Such a big scam;so many lives lost. et d BJP govt of M.P. is against CBI inquiry. Whom r they protecting (sic)?"