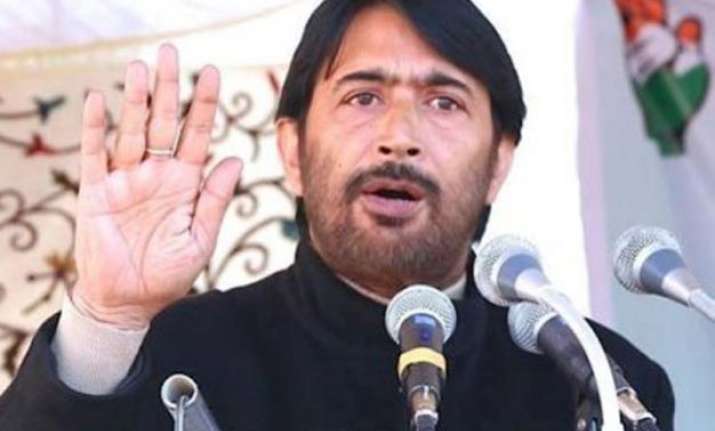 Jammu: Congress has accused the PDP-BJP government here of polarising sentiments of voters in the state by entering a pre-poll understanding to secure a winning mandate.
"The two parties had a hidden understanding before the election to polarise the sentiments of people of Kashmir and Jammu regions as a part of their strategy in which they succeeded, as the people could not understand the politics of deception for the sake of electoral gains," JKPCC Chief Ghulam Ahmed Mir said yesterday.
Addressing a day-long convention of Congress workers in Rajouri district, Mir said that the delay in the formation of the government after declaration of results was only to cover up their pre-poll understanding and the common minimum programme was an eye wash to hoodwink the people of the state.
He also criticised both the central and state government for failing to procure relief funds of Rs 44,000 crore for people affected by the floods.
The PCC Chief further said that Congress would continue to raise the issues of people both inside and outside the legislation and the parliament.
He told party workers that Congress would never indulge in divisive and communal slogans, since the party has a national duty to maintain a secular fabric and to act as a unifying force for which their great leaders gave supreme sacrifices.
Mir accused Chief Minister Mufti Mohammad Sayeed led government of using repressive measures against employees and workers who were protesting for increase in wages and regularisation of jobs.
He also criticised the government for its "anti-youth policy", as the proposed recruitment policy would tamper with the future of educated and unemployed youth in the state.
He lashed out at centre government for its failure in all fronts and perusing the policy to favour big Corporate Houses and rich on the cost of farmers and poor people in the country.
He said that price hike during the past one year has broken the back bone of poor and middle class people in the country because of wrong polices of the centre government.
He said that Congress will stage a comeback in the country and in the state as people have realised the hollowness of politics of BJP-PDP and their betraying mandate of people.
Speaking on the occasion Congress Legislative party leader Nawang Rigzin Jora said that Congress is the only party in the country which has a vision and policies for maintaining the secular fabric of this pluralistic country with different regions, religions and faiths.
He said that Congress has always respected the aspirations of the different sections of the society with an outlook for poor, downtrodden and farmers.
He lashed out at BJP for its narrow thinking and pro-rich approach which has brought miseries for poor people within a short span of one year government at the centre.