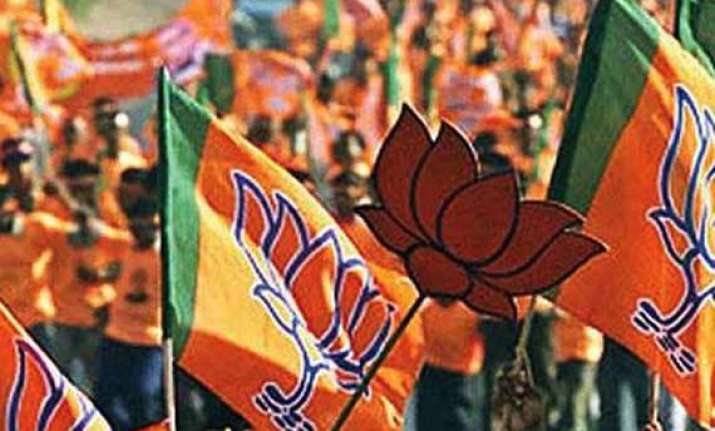 New Delhi: BJP is likely to emerge as the largest party in the upcoming Assembly polls in Delhi, bagging around 45 seats, riding high on Prime Minister Narendra Modi's popularity while Arvind Kejriwal's AAP is likely to win in 17 constituencies, an opinion poll said today.  However, Kejriwal seems to be the most preferred candidate with 43 per cent for the position of Chief Minister of Delhi, followed by Harsh Vardhan (39 per cent), according to the media poll.
Sheila Dixit has a support of five per cent respondents while Delhi BJP president Satish Upadhyay was preferred by three per cent respondents, the poll said.  The poll, conducted among 6,409 respondents from across 35 Assembly constituencies between December 4 and 8, predicts seven seats for the Congress in the 70-member House.  In the last Assembly polls, held in December last year, BJP had emerged as the single largest party winning 31 seats followed by AAP with 28 seats. The Congress stood a poor third, with only 8 seats.
According to the opinion poll, the BJP is likely to get 38 per cent vote share as against AAP's AAP 27 per cent.  As per the opinion poll, around half of the respondents feel that BJP would form the government in the upcoming elections in Delhi and around 38 per cent feel that Aam Aadmi Party should form the government.
Also, an overall level majority (65 per cent) of the respondents have rated the performance of Arvind Kejriwal as 'good/very good' with a mean score of 3.81, poll said.  As per the opinion poll, Modi is the most popular leader in Delhi with 58 per cent of the respondents saying so while 33 per cent respondents are for Arvind Kejriwal and about seven per cent for Rahul Gandhi.
As per the opinion poll, inflation, sanitation, drinking water and unemployment are the more important issues being faced by the people.
Sanitation is a bigger issue in urban areas whereas law and order and transport problems matter more in rural areas, opinion poll said.