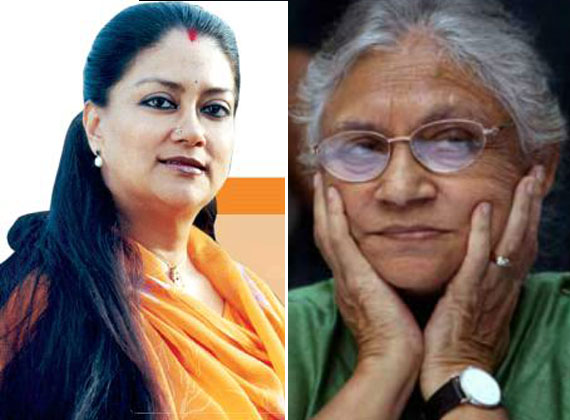 New Delhi: The BJP under the leadership of former chief minister Vasundhara Raje Scindia is set to storm back to power with 118 out of a total of 200 assembly seats in the forthcoming elections in Rajasthan, but in Delhi, it appears that a hung assembly is in the offing, says an India TV-CVoter-Times Now opinion poll survey.
The poll survey projects BJP to win 30 seats, the ruling Congress 29 seats, Aam Aadmi Party 7 seats, BSP 2 and 'Others' 2 seats in the 70-seat Delhi assembly.  
The opinion poll survey for Delhi projects a vote share of 38 per cent for BJP, 34 pc for Congress and 16 per cent for Arvind Kejriwal-led Aam Aadmi Party, followed by 7 percent for BSP and five percent for the rest.