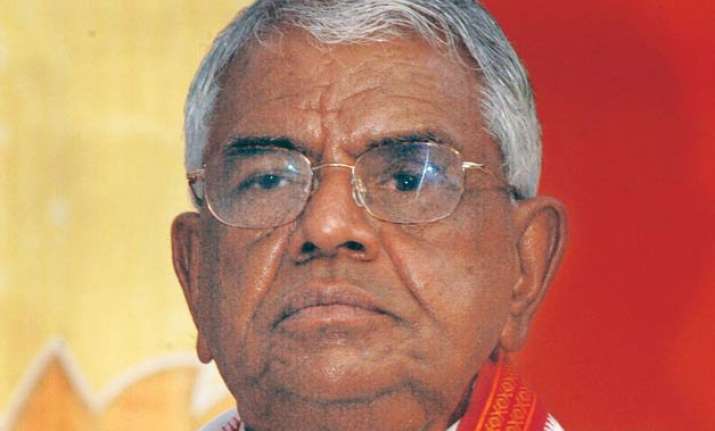 New Delhi: BJP MP from Fatehpur Sikri Babu Lal,who was present with Minister of State for Human Resource Development (HRD) Ram Shankar Katheria as he made inflammatory statements against Muslims in Agra, defended later's comment saying that the Hindus would not keep quiet against atrocities committed on them.
On sunday, speaking at a prayer meeting organised for a slain VHP worker Arun Mahaur, who was killed last week allegedly by some Muslim youths., Babulal urged an open fight with Muslims, and said: "Don't try to test us… We will not tolerate insults to the community. We do not want unrest at any cost, but if you want to test Hindus, then let's decide a date and take on Muslims."
"When Hindus are being murdered in front of everyone, what else can be done? The entire Hindu community will unite to fight such things. "If we can't take revenge against these people then should we worship them?," said Babu Lal.
"We have to make ourselves powerful. We have to launch a struggle. If we don't begin a struggle, then today we have lost an Arun, tomorrow we will lose another. Doosra jane se pehle, yeh hatyare hi chale jayen is prakar ki taqat humen dikhani hogi (Before another is lost, we must show such strength that these killers themselves disappear)," said Katheria.