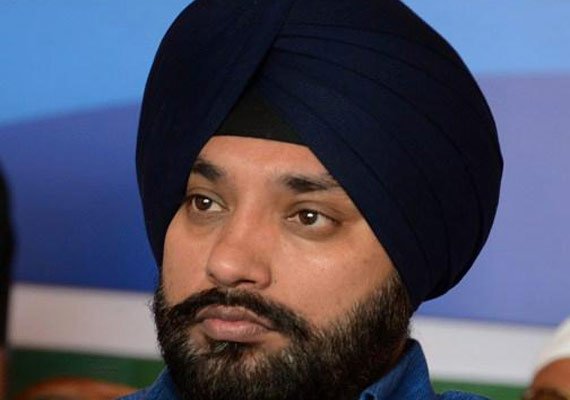 New Delhi: Terming BJP's reported move to form government in Delhi as "unethical and unconstitutional", Congress today said the saffron outfit does not have the numbers to do so and vowed to launch a "fight to the finish" against it.
 Launching the "Aakrosh Rally" against BJP and Aam Aadmi Party (AAP) in Northeast Delhi's Ghonda assembly constituency, Delhi Pradesh Congress Committee (DPCC) president Arvinder Singh Lovely said electing a chief minister and proving the majority in the House through secret ballots -- what is being indicated -- was "illegal".
"Section 9 of the NCT (National Capital Territory) Act only empowers the Lieutenant Governor to message the state assembly in this regard. It is up to the assembly to take a call on the message. "There is no provision for a secret ballot in the Constitution. So these rumors are totally illegal," he said.
The party also said that it will "expose" the BJP by organizing such rallies in the entire state. Lovely said the Union Home Ministry was dictating terms to the Raj Niwas (L-G's residence).
"If BJP has the numbers, it should be certainly invited, but if not, then the party should tell who is extending support to it," he said when asked about rumours that the L-G might invite BJP to form the government. The DPCC chief also attacked Prime Minister Narendra Modi for his address to the country's children on Teachers' Day.
He said it would have been better if the money spent on his address was used for building new schools.
He claimed, "100 schools could have been opened in the country with the amount spent to fulfil the PM's penchant of speaking." "A letter can also be written. If you want to give a message, write a letter," said Lovely.
Asked about AAP's demand for presidential intervention in the issue of government formation, Lovely said that the party cannot be trusted as it keeps on changing its stands.
"The AAP had made tall promises to the people but what happened later, they ran away within a month because they had understood that cannot fulfill those promises," Lovely said. Party leaders Haroon Yusuf and Mukesh Sharma were also present at the rally.