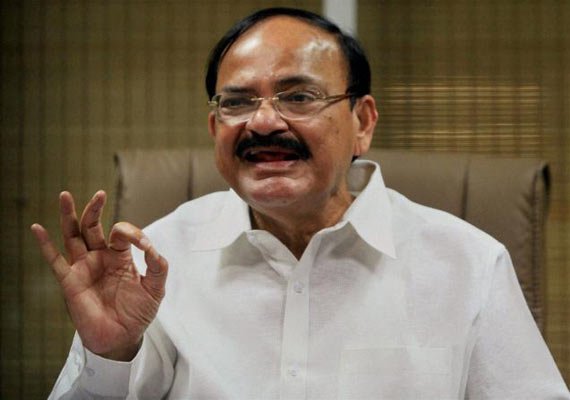 New Delhi: Even as the Supreme Court put the issue on a fast forward mode, BJP today appeared undecided on taking a shot at power in Delhi and may prefer fresh polls early next year.
However, its rivals AAP and Congress accused BJP of "running away" from the elections by not taking a decision on whether to end President's Rule.
Sources said party President Amit Shah and senior leaders and Union ministers Nitin Gadkari and Rajnath Singh were in favour of the party forming a government though some other leaders were opposed to it.
Though Delhi BJP leaders maintained that a "final decision" on whether to go for polls or form a government was yet to be taken, Union minister M Venkaiah Naidu said the party was ready for elections.
"We are ready for elections. The Centre will take its decision once the Lt Governor sends his recommendation after consulting everybody. There is no question of forming a government by horse-trading," he said.  The sources said the Delhi unit of the party was earlier eager to form government but last week it had conveyed to the central leadership its readiness to face fresh polls either in January or February following BJP's electoral victories in Haryana and Maharashtra.
"We will take a decision at an appropriate time once we are invited to form a government," Delhi BJP chief Satish Upadhyay told a press conference, refusing to comment further on the issue.
Another leader said the party was contemplating all three possibilities - going to fresh polls, forming a government and taking a decision after the bypolls on November 25 in three constituencies in Delhi.
"The central leadership will take a final call on the issue," Delhi BJP General Secretary Ramesh Bidhuri said.  Currently BJP, along with ally Akali Dal's lone MLA, has 29 legislators and will require the support of five more MLAs to prove majority in the 67-member assembly if it decides to form the government. The party is hoping of getting support of expelled AAP MLA Vinod Kumar Binny and Independent MLA from Mundka Ramvir Shokeen.