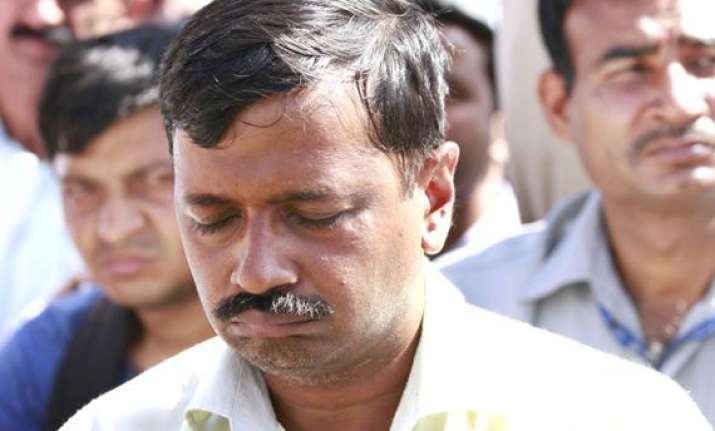 New Delhi: An autorickshaw driver Wednesday apologised to Arvind Kejriwal after the AAP leader called on him, and admitted that slapping him was a "big mistake".
"I've committed a big mistake. I should have never done what I did. I consider him (Kejriwal) as a god," 38-year-old Lali told reporters after Kejriwal went to meet him at his residence in Kirari, west Delhi.
Lali Tuesday slapped the former Delhi chief minister in Sultanpuri while he campaigning for the AAP candidate in Lok Sabha poll, leaving the 45-year-old Aam Aadmi Party leader with a swollen left eye.
The attacker then denounced Kejriwal as a "liar".
"I was unhappy and wanted to meet him (Kejriwal) but couldn't. I even went to the janata darbar but failed to meet him there as well," said Lali when he was asked why did he attack Kejriwal.