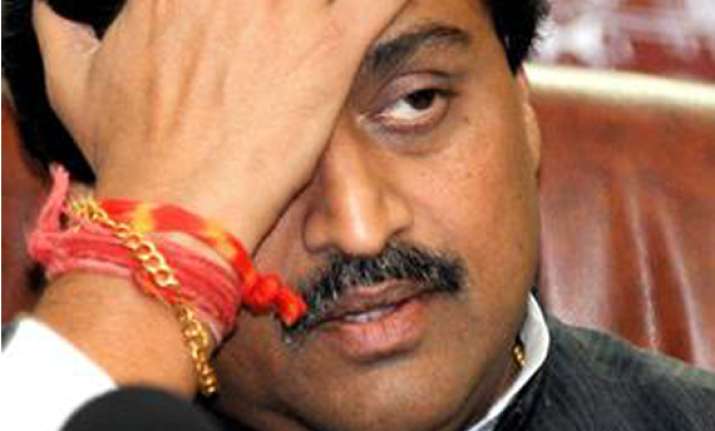 Nanded (Maha): Former Maharashtra Chief Minister Ashok Chavan, who had stepped down in the wake of the Adarsh scam, today filed nomination papers from Nanded Lok Sabha constituency.
Brushing aside controversies surrounding him over Adarsh housing scam, Congress yesterday decided to field the senior state party leader for the Lok Sabha polls.  "We are 100 per cent sure that we will win," Chavan said after filing the nomination here.
Asked if his conscience was clear on the Adarsh issue, Chavan said, "Yes. I am absolutely clear. I have done no wrong."
When questioned if his party has made a mistake (in fielding him) given the fact that Rahul Gandhi has made anti-corruption his poll plank, Chavan said, "Where is the corruption in this (Adarsh) issue. Let us not talk about issues which are irrelevant."
"I think the issues on which the opposition is harping on...they have no moral authority to talk on these issues.