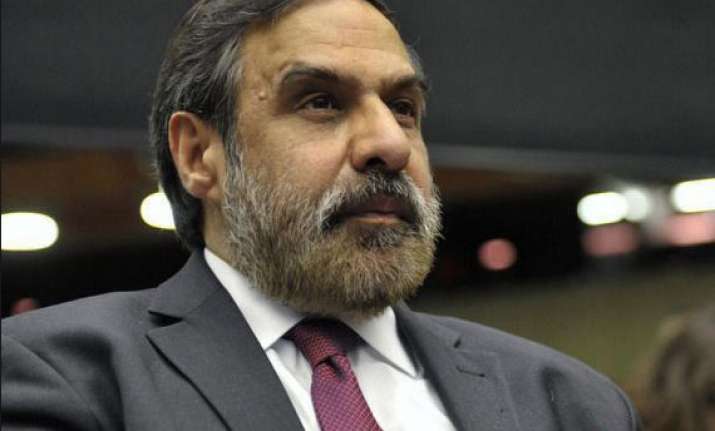 Chandigarh: Union Minister Anand Sharma today launched a scathing attack on BJP prime ministerial candidate Narendra Modi, alleging he is arrogant and intolerant and his only aim is to grab power. The "Gujarat model of development is also a disaster", he told reporters here.
"Modi is arrogant and intolerant. His only aim is to snatch power. He has never been known for any humility or truthfulness," the Commerce Minister said.
He alleged the BJP prime ministerial candidate wants to divide the country on communal lines. "Projection of one man as if he is above his party, the society and even the country poses a grave danger to democracy," Sharma said.
"Arrogant" Modi has even started to dwarf his own party veterans, he alleged. "From L K Advani, M M Joshi, Kalraj Mishra and Jaswant Singh, you all know. There are more on his hitlist. "But, the country should not be on the hitlist. I feel one individual above everything and above nation poses a grave threat to democracy," the Union minister said.
"There is always an expression of hatred on his (Modi's) face, no one has seen a smile on his face. He is such a person who has never opened his mouth in the Gujarat Assembly, has never given answer to questions.
"He never addresses a press conference because he does not like anyone asking him questions. Both inside and outside the state assembly, he only knows to say what he has to say," Sharma said.