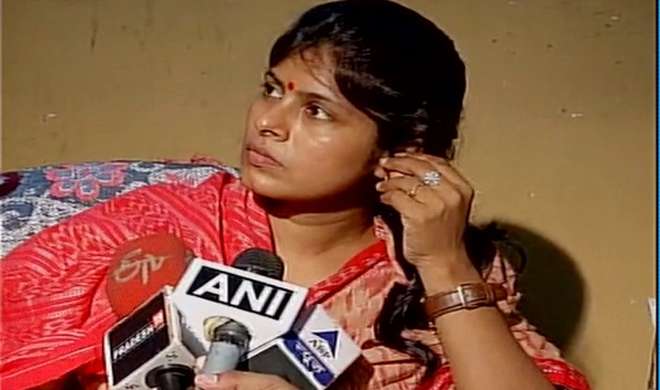 The Sarojni Nagar seat in Lucknow is set to witness a high profile clash in the upcoming Uttar Pradesh polls.
The Samajwadi Party has decided to field Anurag Yadav, who is the younger brother of Badaun MP Dharmendra Yadav and nephew of SP founder Mulayam Singh, against Bharatiya Janata Party's Swati Singh, wife of former state vice president Daya Shankar Singh, from the seat.
Anurag's candidature marks yet another member of Mulayam's family making his foray into politics. The Yadav family fielding a family member from the seat could make the fight interesting. 
Swati Singh, a teacher by profession, shot to fame after she took on the four-time Chief Minister following use of abusive language against her daughter and mother-in-law. She openly dared Mayawati of coming and harm her teenaged daughter if she had the guts.

It must be noted here that Daya Shankar Singh was thrown out of the party last year for using derogatory word`s against BSP supremo Mayawati.
Impressed by her connect with the people, specially the women, she was made the state president of the Bharatiya Janata Party's (BJP) women wing and has now been fielded as the candidate from the important seat.
However, the history of the Sarojni Nagar seat could go against Swati Singh. The BJP has not managed to win the seat even once in the past three decades. 
BJP state media incharge Harish Chandra Srivastava said that the ticket for Singh was announced after being approved by national president Amit Shah.
On the other hand, the Rashtriya Lok Dal has also pitted its candidate from the seat. RLD's Sharda Pratap Shukla has filed his nomination from the seat.