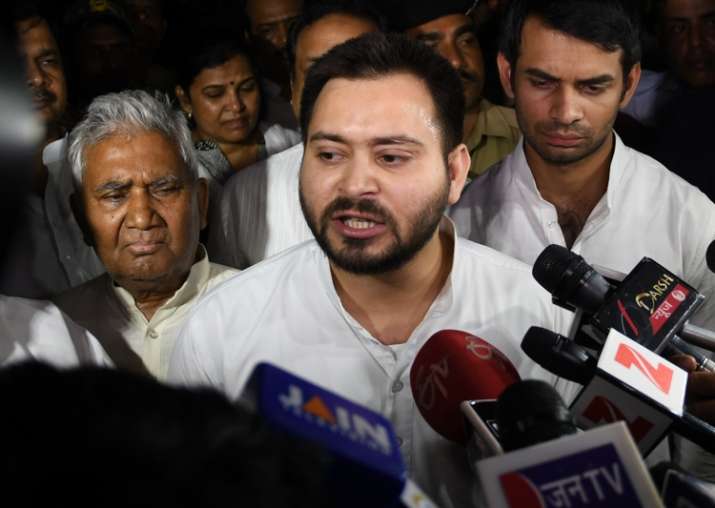 The Bihar police have registered a case against Leader of Opposition and former Deputy Chief Minister Tejashwi Yadav for allegedly disrespecting the national song 'Vande Mataram', news agency ANI reported today.
The case has been filed in Darbhanga district of the state against the Rashtriya Janata Dal leader over his tweet that sought to equate the national song with beating up or killing people.
Replying to a tweet on August 13, RJD chief Lalu Yadav's son wrote: "sahin kahan inka 'Vande Mataram' = bande maarte hai hum."
Ever since JDU's fallout with the Grand Alliance in the state, that threw RJD out of power, Tejashwi has upped the ante against Chief Minister Nitish Kumar. He has blamed the Nitish government for not allowing him to
Hold a rally in Bhagalpur on Wednesday night.
He also denied allegations against him for his involvement in an attack on current Deputy CM Sushil Kumar Modi's convoy earlier this week. Modi had alleged that the attack happened because RJD supporters were "disappointed" after power had slipped from their hands".
Six suspected RJD supporters were arrested on Wednesday in connection with the case.
The Grand Alliance of the JDU, RJD and the Congress fell out over corruption charges against Tejashwi Yadav. Nitish then went on to come back to power with days with the support of the Bharatiya Janata Party.