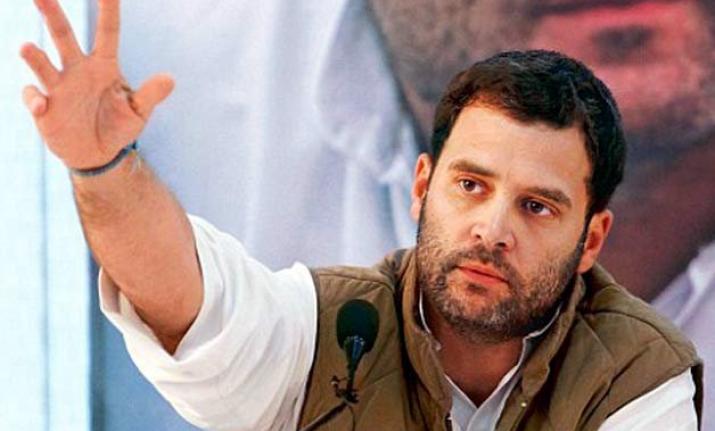 Hitting out at PM Narendra Modi, Congress president Rahul Gandhi on Friday said that the prime minister's Exam Warrior 2' book will teach students and parents stress relief once their lives are destroyed due to leaked exam papers.
"PM wrote Exam Warriors, a book to teach students stress relief during exams. Next up: Exam Warriors 2, a book to teach students & parents stress relief, once their lives are destroyed due to leaked exam papers," the Gandhi scion said in a tweet.
This comes a day after the Congress president said the country's chowkidar is "weak" and there is "leak" in everything. "How many leaks? Data leak! Aadhar leak! SSC Exam leak! Election date leak! CBSE papers leak! "There is a leak in everything, the 'chowkidar' is weak," Gandhi said in a tweet that was in both Hindi and English.
कितने लीक?

डेटा लीक !
आधार लीक !
SSC Exam लीक !
Election Date लीक !
CBSE पेपर्स लीक !

हर चीज में लीक है
चौकीदार वीक है#BasEkAurSaal

— Rahul Gandhi (@RahulGandhi) March 29, 2018
The Gandhi scion also used the hashtag "BasEkAurSaal", a reference to the government being left with one year of its term.
He also accused the BJP of destroying institutions and said the CBSE paper leak had destroyed the hopes and future of millions of students. "The exam leaks destroy the hopes and futures of millions of students. The Congress always protected our institutions. This is what happens when institutions are destroyed by the RSS/BJP. Believe me when I say, this is only the beginning," Gandhi had said.
The Central Board of Secondary Education (CBSE) on Wednesday announced re-examination for the Class 10 Maths and Class 12 Economics subjects amid reports of paper leaks.