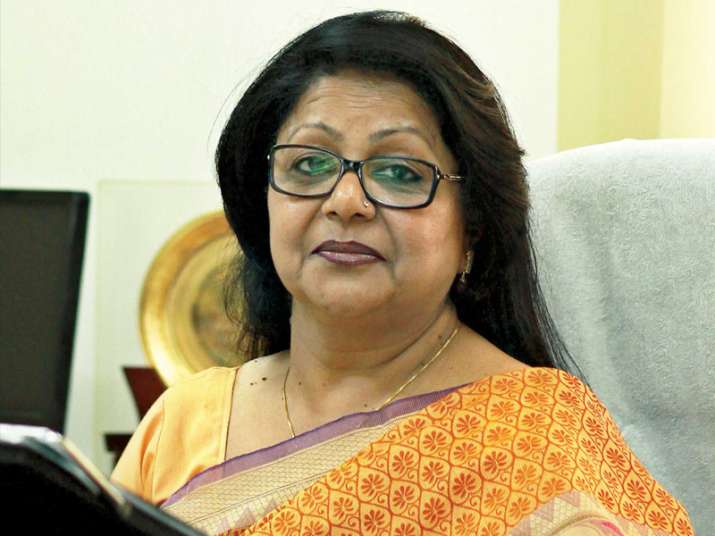 Amid continuing exodus of party leaders and criticism for the Congress from within its own fold ahead of the MCD polls, the party was dealt another body blow today. Days after Congress' former Delhi unit president Arvinder Singh Lovely quit the party to join the BJP, its Delhi women's wing president Barkha Singh announced her departure from the grand old party. 
Addressing the media here today, Barkha lashed out at the top Congress leadership and suggested that party president Sonia Gandhi arrange for 'treatment' for her son Rahul.
"He (Rahul) needs treatment. Sonia Gandhi should make him undergo treatment. He (Rahul) is unable to run the party," she said.
Barkha said that she has sent her resignation to the party president Sonia Gandhi.
Barkha also accused DPCC chief Ajay Maken of misbehaving with her and other office bearers of the Delhi Women's Congress. Barkha, who had served as the DCW chairperson for eight years in the erstwhile Sheila Dikshit government, said that when she raised the matter with top leadership, no one heeded her. 
"They (senior leaders), however, said that this type of behaviour was unacceptable. But no action was taken against him. When the same was brought to the notice of Rahul Gandhi, our pleas fell on deaf ears. There is no one in the party who can take actions," she said. 
The leader further said that Maken had not given tickets to any woman for the MCD polls. Barkha said that when she along with other women party members approached Rahul to air their grievances, they were told he had a packed schedule and could not attend to them. 
"On March 28, the first of Navratri, I along with a number of other fasting women workers of the party tried to meet Rahul Gandhi. When we reached his residence, we were told that he is busy. We were rudely told that he (Rahul) didn't care about Navratri and asked us to go home. 
However, Barkha said that Rahul was seen partying at Shagri-La hotel the same night and even whipped out photographic evidence to prove it. 
"The same night, he was partying at Shangri La hotel," Barkha, who flashed a photo of Rahul partying inside a hotel, said.
"With utmost regret I have to say that the Congress party under the leadership of Rahul Gandhi and Ajay Maken have only used the issue of empowerment of women to gather votes and it means nothing to them," she added.
"Rahul Gandhi has no time to meet us and listen our grievances. He has failed to run the organization in right direction," she said, adding that 'he should step down'.
When asked why some leaders were calling for his elevation to the post of party president, she said that 'senior most leaders of the party are of the view that Rahul is unfit to lead the Congress.
"The party will go down to a new low under his leadership," she said, adding that 'in front of the camera, they call for his anointing, but behind the camera they abuse him'.
Barkha's revolt against her party came days after Lovely and former Youth Congress leader Amit Malik quit the party and joined the BJP.
MCD polls in Delhi is scheduled for April 23.