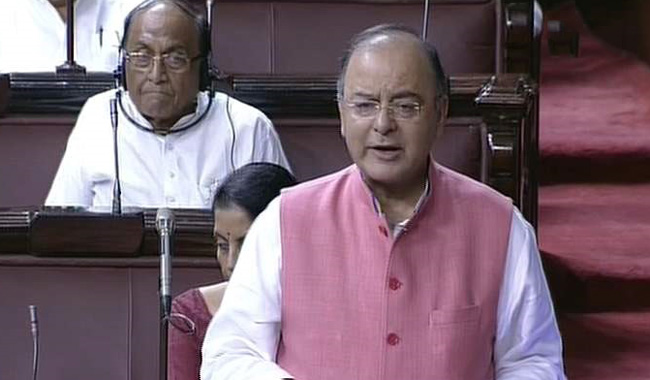 Union Finance Minister Arun Jaitley today clarified in the Parliament that Prime Minister Narendra Modi did not question the commitment of either former PM Manmohan Singh or former VP Hamid Ansari to the nation while campaigning for Gujarat Assembly elections.
"PM in his speeches didn't question, nor meant to question the commitment to this nation of either former PM Manmohan Singh or Former VP Hamid Ansari, any such perception is erroneous, we hold these leaders in high esteem, as well as their commitment to India," Arun Jaitley said in Rajya Sabha.
Jaitley's clarification came as the Congress has been demanding Modi's apology on this issue since the beginning of the Winter Session of Parliament. 
While campaigning for Gujarat Assembly elections, PM Modi had accused Congress leaders, including Manmohan Singh, of having a "secret meeting" with former Pakistan minister Khurshid Mahmud Kasuri and other diplomats to ensure the defeat of the BJP in the state.
The BJP retained power in Gujarat for sixth consecutive term as the party won 99 out of 182 Assembly seats. The Congress failed to dethrone the BJP once again though the party  came up with its best performance in last 22 years by winning 77 seats.