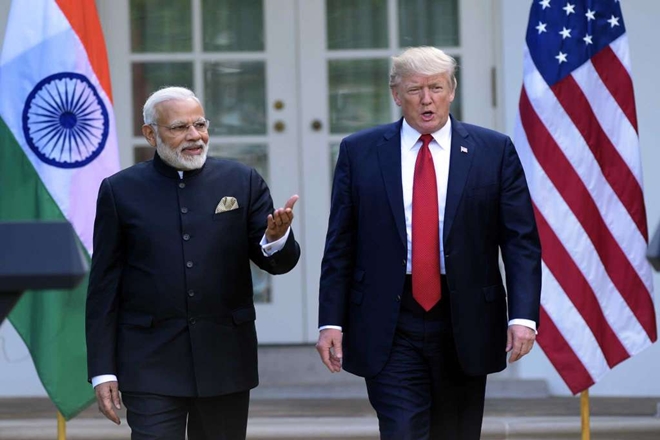 PM Narendra Modi on Wednesday offered his condolences to US President Donald Trump over phone following the New York terror attack that killed eight and injured almost a dozen.
PM Modi expressed condolences for the deaths caused by the terrorist attack in New York on Tuesday, the White House statement said.
"Modi strongly condemned terrorism, and offered thoughts and prayers for the victims and their families," the White House said.
PM Modi and President Trump vowed to continue jointly fighting terrorism, according to the White House. "The two leaders resolved that India and the United States will continue to fight together against the global scourge of terrorism."
Earlier in a tweet on Wednesday, PM Modi had condemned the attack seen as the deadliest in New York since 9/11. "Strongly condemn the terror attack in New York City. My thoughts are with the families of the deceased & prayers with those injured," he said.
Eight people - six of them foreign tourists - were killed when a Uzbek immigrant, Sayfullo Habibullaevic Saipov, drove a van into bicyclists and pedestrians near the 9/11 memorial. The attack was linked to the Islamic State (IS) because of statements he made after his arrest, authorities said.