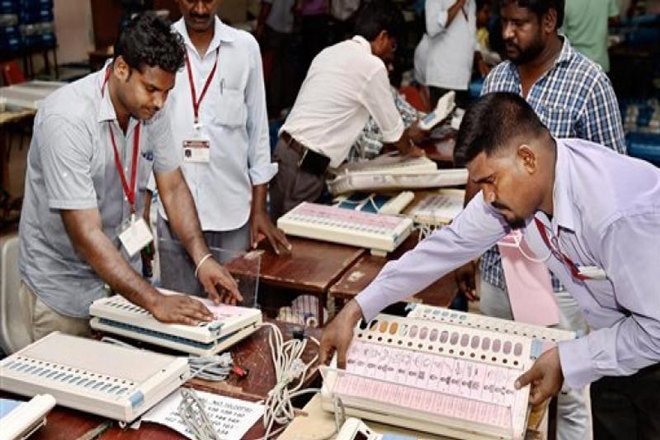 The Indian Union Muslim League (IUML) is heading for a massive win in the recently held by-election in Kerala's Mallapuram constituency necessitated by the death of former legislator E Ahamed. The former Union minister had passed away after siffering a heart attack during the President's speech in the Parliament.
PK Kunhalikutty, the IUML candidate, is leading with a margin of 1,71,023 votes ahead of his nearest rival MB Faisal, a Communist Party of India-Marxist candidate and youth leader.
In what could come as a disappointment for the Bharatiya Janata Party which is hoping to make inroads into the southern state, its candidate N Sreeprakash is at a distant third with 65,675 votes in his name.
Meanwhile, IUML candidate Kunhalikutty said the party has led in village councils where the Left was ruling.
"This is because the electorate has placed faith in me as I spoke about the need for a secular outlook. Also, the unity of the Congress-led United Democratic Front (UDF) has helped us in this," he said.
The Malappuram by-poll was held on April 12 and saw 71.33 per cent voter turnout. The constituency has been a traditional stronghold of the IUML. During the 2014 Lok Sabha polls, Ahamed emerged victorious with a record margin of 1.94 lakh votes.


However, the victory margin had shrunk during the 2016 assembly elections -- who won in all the seven assembly constituencies -- to 1.18 lakh votes.
(With IANS inputs)