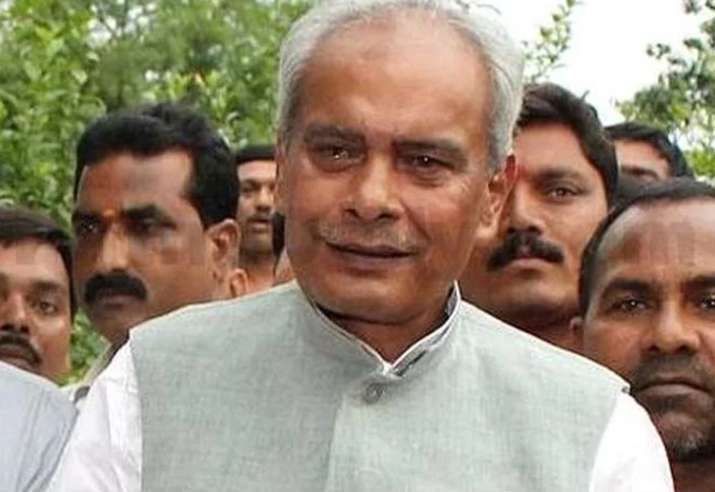 Former Rashtriya Janata Dal (RJD) MP Prabhunath Singh was on Thursday convicted by the Hazaribagh Court in connection with a 22-year-old murder case of then legislator Ashok Singh.
The quantum of sentence will be announced on May 23.
The case was related to the murder of Saaran's district Masrakh constituency MLA Ashok Singh, who was shot dead at his residence in 1995.
Prabhunath Singh, his brother Dinanath Singh and Ritesh Singh were convicted in the case by the Additional District and Sessions Judge of Hazaribagh District Court. During the investigation, names of Prabhunath's relatives Kedar Singh, Ritesh Singh and Sudhir Singh also surfaced.
In 1997, the Patna High Court transferred the case from Patna to Hazaribagh. 
"My brother had defeated Prabhubath Singh in 1995. Prabhunath had openly said that my brother will be killed within 90 days of becoming legislator and was killed on the 90th day," Tarkeshwar Singh, Ashok Singh's brother, told a news channel.
Prabhunath Singh is former MP and MLA from Maharajganj and Masrakh. He was in Janata Dal in 1995 and later joined Janata Dal-United (JD-U). At presently, he is with the Rashtriya Janata Dal (RJD). He is a strongman of Maharajganj Lok Sabha constituency of Bihar.