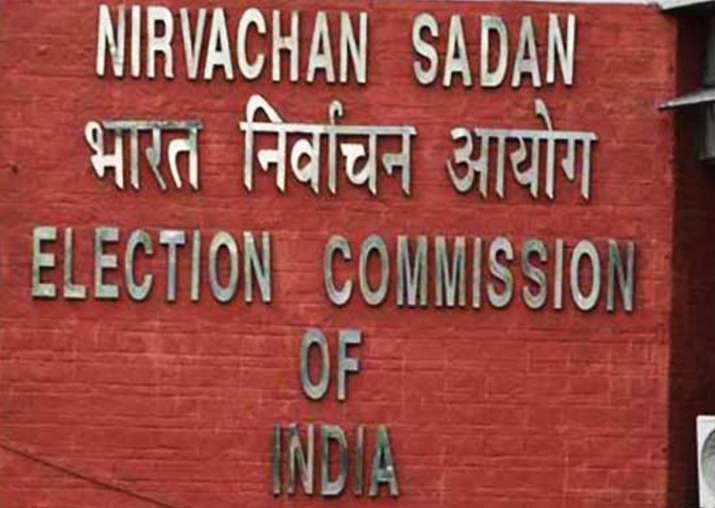 The Election Commission of India is all set for a public test of its Electronic Voting Machines (EVMs) amid criticism from some political parties from the opposition over its vulnerability to tampering. 
According to information available with India TV, the poll body could announce a schedule as early as tomorrow regarding political parties to visit the EC office to demonstrate their claim that EVMs used in recent assembly polls were hacked. 
It is believed that the EC will first ask the parties about the assembly segments where they believe the EVMs were hacked. This will be done in order to bring the EVMs back here from that particular segment and give parties a chance to show that machines were tampered with.
Sources told India TV that the Election Commission will only allow those parties to take part in the exercise who have challenged the credibility and transparency of the EVMs. Parties registered with the poll body can also participate in the exercise. 
The EC, which is constitutionally empowered to conduct free and fair elections across the country, has appointed a four-member committee. The panel comprises professors from IITs including Prof Rajat Moona – known for developing country's first supercomputer named PARAM. 
At a special session of Delhi Assembly, the Arvind Kejriwal-led Aam Aadmi Party made a live demonstration of hacking a voting machine similar to the EVM. The party, along with the BSP, Trinamool, SP and the Congress, have claimed that EVMs had been tampered with in the recently concluded state Assembly elections. The parties also held 'EVM tampering' as the reason behind their poll loss.  
The Election Commission, however, has maintained that the EVMs are tamper-proof and ordinary people can't change its motherboard or hack it. 
Once the dates are finalised, a team of experts from each political party will be asked to visit the EC. The team will be given the EVMs to demonstrate their claim in front of the four-member panel. 
At an all-party meeting on May 12, Chief Election Commissioner Nasim Zaidi had said that political parties had to demonstrate their claim that EVMs used in the recent assembly polls could have been tampered with.
In 2009, the Commission had held out a similar challenge when it demonstrated the functioning of EVMs brought in from various parts of the country to Vigyan Bhavan.
At the all-party meet, most parties said that EVMs could be used for future elections if they came with a paper trail machine, which would enable the electorate to check if their vote had been registered against the person of their choice.
Some parties, however, said the EVMs could not be trusted and the EC should revert to the old ballot paper system, where people inked their choices on a sheet of paper.