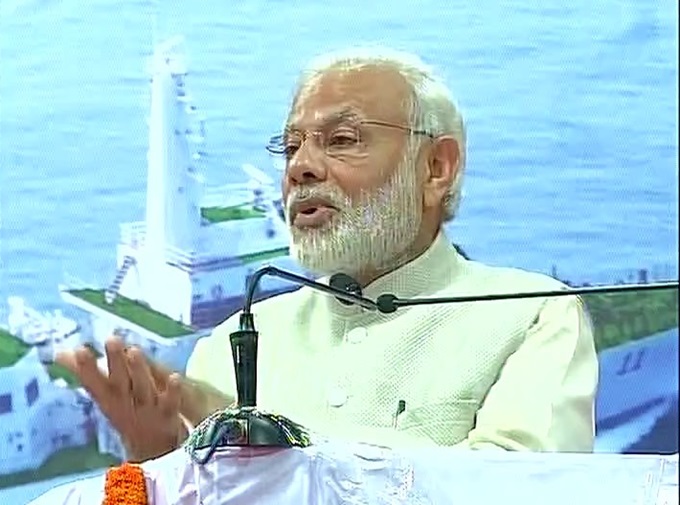 Prime Minister Narendra Modi on Sunday launched an indirect attack on Congress Vice-president Rahul Gandhi for visiting bank to change old notes, saying those involved in 'big scams' now have to stand in queues to exchange Rs 4000.
Congress vice-president Rahul Gandhi on Friday took many by surprise when he visited State Bank of India's Parliament Street branch to exchange demonetised currency notes with new ones.
While standing in a queue, Rahul Gandhi lashed out at Narendra Modi, saying the Prime Minister would not understand the problems people were facing due to the Centre's move.
#WATCH: PM Modi says, "Those involved in big scams, now have to stand in long queues to take out Rs 4000." pic.twitter.com/SA19ULRvMJ

— ANI (@ANI) November 13, 2016
Attacking the Prime Minister, Gandhi said the government should be for the poor and not for just 15-20 persons.
The Congress vice-president said that he was standing in queue as the people were suffering while exchanging their demonetised 500 and 1,000 rupee notes.
While addressing a public gathering in Goa, PM Modi defended his decision of scrapping Rs 500 and Rs 1,000 notes and said this is important step towards eradicating corruption and black money, adding that the demonetisation process started 10 months ago.
WATCH: #Demonetisation process started 10 months ago says PM Narendra Modi explaining the move pic.twitter.com/sIp4x50baB

— ANI (@ANI) November 13, 2016