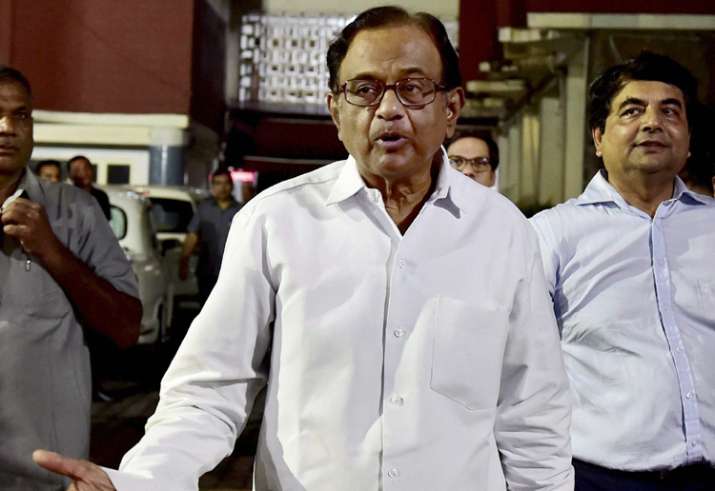 As the Reserve Bank of India on Wednesday said that 99 per cent of scrapped Rs 500 and Rs 100 notes returned to system post demonetisation, former Finance Minister P. Chidambaram asked the government if demonetisation was "a scheme to convert black money into white."
The RBI, in its annual report 2016-17, today said that of the Rs 15.44 lakh crore of notes taken out of circulation, Rs 15.28 lakh crore had returned to the system by way of deposits by the public. Prime Minister Narendra Modi on November 8 last year had demonetised the Rs 500 and Rs 1,000 notes, 86.4 per cent of the total currency in circulation at the time.
In a series of tweets today, Chidambaram hit out at the government and the RBI over the demonetisation decision, saying that only one percent of the junked notes had not returned to the central bank and it was a "shame." He claimed that the cost of printing new currency was more than the money gained by the central bank. 
"Rs 16000 cr out of demonetised notes of Rs 1544,000 cr did not come back to RBI. That is 1%. Shame on RBI which 'recommended' demonetisation," he said.
"RBI 'gained' Rs 16000 crore, but 'lost' Rs 21000 crore in printing new notes! The economists deserve Nobel Prize," the senior Congress leader said sarcastically. 
"99% notes legally exchanged! Was demonetisation a scheme designed to convert black money into white?" he asked. 
According to the Reserve Bank of India's (RBI) annual report for the last fiscal, 89 million pieces of the banned Rs 1,000 totalling Rs 8,900 crore had not been returned, out of 6,700 million such notes.
This amounts to 1.3 per cent of the Rs 1,000 notes in circulation before the demonetisation announcement on November 8, 2016.