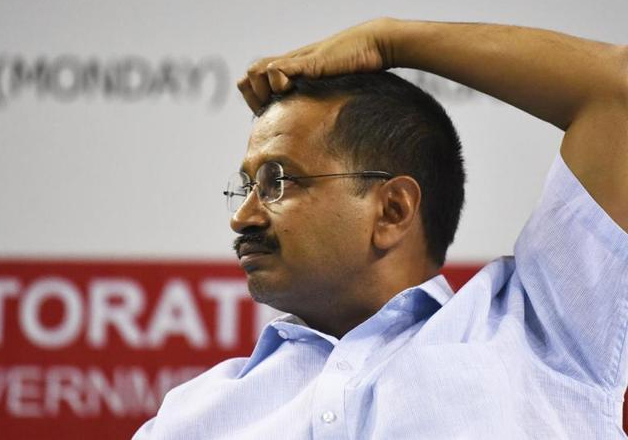 There seems to be no end to trouble for the Aam Aadmi Party government in Delhi. Almost a fortnight after Delhi HC ruled that Lieutenant Governor is the administrative head of NCR, the Comptroller and Auditor General (CAG) has now pulled up the Arvind Kejriwal government for 'wasting public money' on advertisements to highlight the work he has done for Delhiities.
According to a CAG report, which is yet to be tabled, the Delhi government has spent a whopping Rs 28 crore to highlight the city government's achievements through several advertisements and publicity campaigns outside the national capital.
According to a Times Now report, the draft copy of the audit report for the year ending March 31, 2016, as per the procedure, was sent to the Delhi government on July 8 for its response. The city government was supposed to respond by August 15, which it didn't.
In its audit report, the CAG has mentioned that Rs 25 crore incurred on advertisement and publicity campaign is not in conformity with the generally accepted principles of financial propriety as laid down by the Supreme Court.
Earlier this year, the Kejriwal government had invited sharp criticism from BJP and Congress for reportedly hiking allocation for information and publicity, saying spending public money on 'self publicity' amounted to corruption. Following this, the AAP government had decided to set aside Rs 526 crore that was allocated just for information and publicity.
In June, the CAG had rapped the government for its decision to spend huge amounts on nationwide publicity campaigns to connect with its people and terms it 'unjustified, irregular' and against the 'basic financial tenets of public expenditure'.
Soon after this, Delhi Deputy CM Manish Sisodia had written a letter to CAG Shashi Kant Sharma and urged him to audit advertisements expenditure of the Centre and other states as well.
"Various kinds of misinformation are being spread about our government's advertisement expenses. It is an outrageous lie which has been repeatedly stated that this expenditure is around Rs 500 crore, which in reality is not more than Rs 75 crore for the entire year, which I am sure will come out in your audit," Sisodia said in his letter.
The advertisement spending of the Aam Aadmi Party government, since its return to power in Delhi last year, has raised eyebrows with the political opponents questioning the expenditure amount besides the decision of the AAP government to advertise in other states at the expense of public money.
On the occasion of its first anniversary in February this year, the CAG had said that the government should have focussed on Delhi rather than giving advertisements in different city editions of national newspapers and regional newspapers.
According to a RTI query, Kejriwal had disbursed a total amount of Rs 14.56 crore for advertising excluding broadcast from February 10 to May 11 this year in different editions of 26 national newspapers. Of this, Rs 2.49 crore was spent on Delhi editions, while the remaining went to advertorials for other cities. In addition, over Rs 6 crore was spent for advertorials in regional newspapers.
The Aam Aadmi Party stormed to power in February last year by bagging 67 seats in the 70-member House.