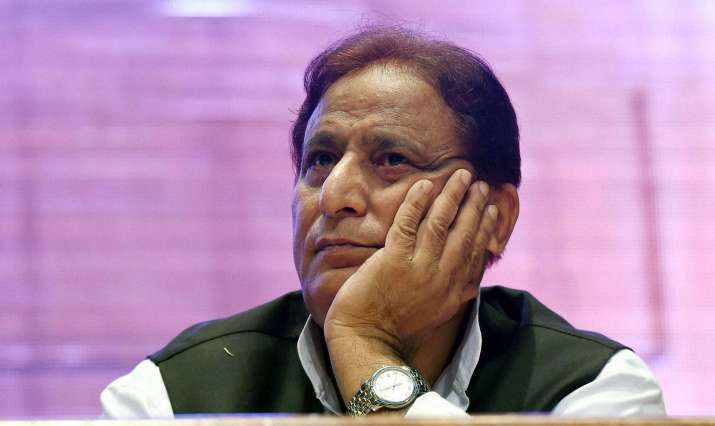 In a strong reprimand to senior Samajwadi Party leader Azam Khan for his 'political conspiracy' remark in the aftermath of the Bulandshahr gangrape, the Supreme Court today said that such statements issued by political leaders create mistrust in investigation and the entire system.
Taking congnizance of the plea filed by the victims of gangrape over comments made by Azam Khan, the apex court today issued notice to the Uttar Pradesh government and the state minister over his controversial remark on the Bulandshahr gangrape case.
Coming down hard on the UP government and the SP leader, the apex court has put four specific questions in its notice to both parties.
Pulling up the UP government, the apex court asked whether the state can allow its ministers to make such statements that creates a mistrust in the mind of the victim.
" If a victim complains over incidents like gangrape and murder, does it allow a person who is a part of the government to make  remark on him or her especially when he/she is not related him."  the court asked.
" Can the state government allow such a person to make such remark that creates distrust in the mind of the victim?"
The court also questioned whether such statements calling rape a conspiracy be called freedom of speech or defeat the principles of constitutional compassion.The court has sought a reply in three weeks.
" Can this comment be allowed as freedom of speech and expression?"
" Are such statements not against the the principles of constitutional compassion"
Khan had termed the gangrape a part of the "political conspiracy" before UP elections triggering countrywide outrage.
Khan had said the elections are near and a desperate opposition could stoop to any level to defame the government. "We must also probe whether this entire controversy is a move by some Opposition elements to defame the government. People who want to come to power may be stooping this low for political interests,' the minister had said.
Earlier this month, the victims of Bulanshahr gangrape approaced the apex court seeking transfer of the case to Delhi besides registration of FIR against UP minister Azam Khan for his certain remarks as well as the erring policemen.
The brutal incident had happened on the night of July 29 when a group of highway robbers stopped the car of a Noida-based family and sexually assaulted the woman and her daughter after dragging them out of the vehicle which had four other occupants.
The Allahabad High Court recently ordered CBI probe into the incident besides deciding to monitor the investigation.
Referring to alleged controversial remark of Azam Khan, UP Minister for Urban Development, that there was a "political conspiracy" in gang rape, the plea said that an FIR be registered against him as the statement "substantially outrageous" the "modesty" the victims and their family.
Uttar Pradesh Police arrested the three accused -- Naresh (25), Bablu (22) and Rais (28) -- and detained a dozen others after launching a massive hunt for the dacoits suspected to be behind the highway crime