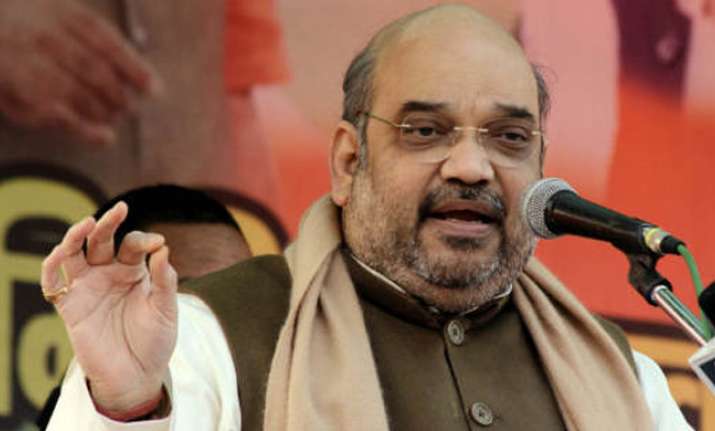 The Bharatiya Janata Party (BJP) President Amit Shah today said that his party is yet to decide whether to project anyone as chief ministerial candidate in upcoming Assembly polls in Uttar Pradesh.
Addressing a function in Lucknow, the BJP President took a dig at the Akhilesh Yadav- led Samajwadi Party government in the state and said, "Government in UP should be for people, not for family."
"As far as BJP is concerned, it stands for politics of performance, not appeasement," he added. 
Listing out BJP's priorities in UP, Shah said that his party, if voted to power, will focus on infrastructure development, youth-oriented employment facilities and better law and order.
"We will make Uttar Pradesh an engine of growth to ensure country's double digit growth," he said.