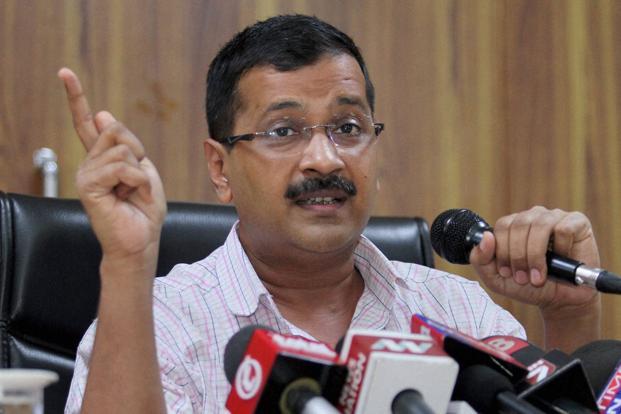 Lashing out at the Delhi Police for its handling of clashes at Delhi University's Ramjas College on Wednesday, state Chief Minister Arvind Kejriwal today accused the police force of behaving like an "agent"  of the BJP.
He also asked PM Modi to stop behaving like a "BJP worker" and advised him to hold Delhi Police accountable for the February 22 violence.
"I strongly condemn the manner in which the Delhi Police has become an agent of the ABVP and the BJP. It is the duty of police to protect the people of Delhi and not allow the ABVP and the BJP to engage in goondaism (sic)," Kejriwal told media persons.
"I hope the Prime Minister will perform his duty in an impartial way and not work like a BJP worker. The Delhi Police reports to the PM. He is not the prime minister of the BJP only but of all people, including me, and he should perform his duty," the AAP chief said.
Ramjas College had on Wednesday witnessed clashes between members of the Left-affiliated AISA and the RSS-backed ABVP. The genesis of the clash was an invite to JNU students Umar Khalid and Shehla Rashid to address a seminar on 'Culture of Protests'.
The Delhi Police has acknowledged "unprofessional" conduct on the part of some of its personnel during the clash and suspended three policemen.
(With PTI inputs)