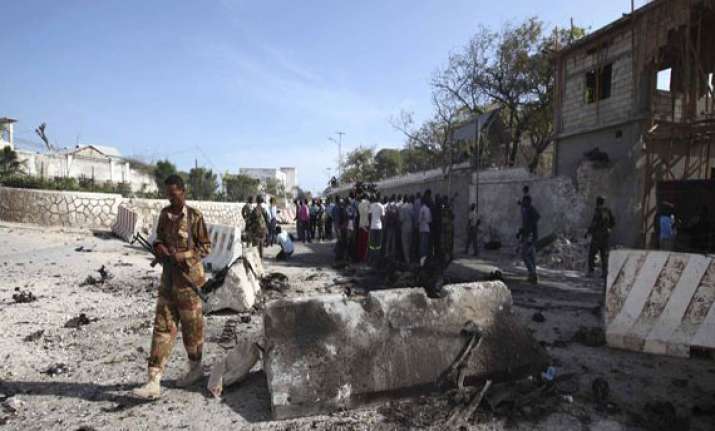 Washington : The US "strongly" condemns an attack by militant group al-Shabaab against Somalia's presidential palace in Mogadishu, the State Department said Friday.
"We extend our deepest condolences to the families and loved ones of those killed in the attack, and wish the injured a speedy recovery," Xinhua quoted State Department spokeswoman Marie Harf as saying in a statement.
The US commends Somali forces and the AMISOM for their quick response to secure the palace after militants launched the attack, Harf said.
Washington will continue to support the Somali people and their government as they rebuild their country, said Harf, adding that " those who stand in the way of Somalia's progress will not succeed ".