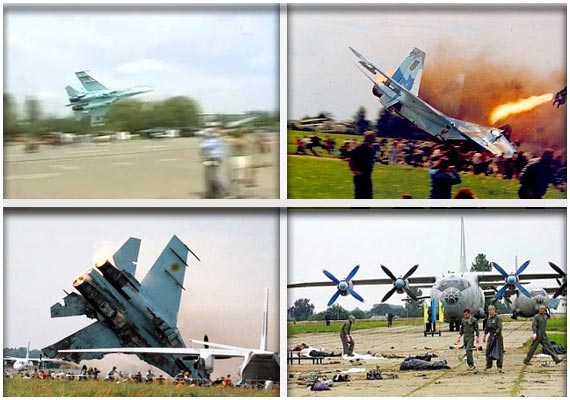 New Delhi: The Sknyliv air show disaster occurred on Saturday July 27, 2002, when a Ukrainian Air Force Sukhoi Su-27 of the Ukrainian Falcons crashed during an aerobatics presentation at Sknyliv airfield near Lviv, Ukraine. 
77 people were killed and 543 injured, 100 of whom were hospitalised. It is the worst air show accident in history.
The aircraft, flown by two experienced pilots, entered a rolling maneuver with a downward trajectory at low altitude; having rolled upright once more the aircraft was still descending rapidly and the left wing dropped shortly before the aircraft hit the ground, at which point the crew initiated ejection.