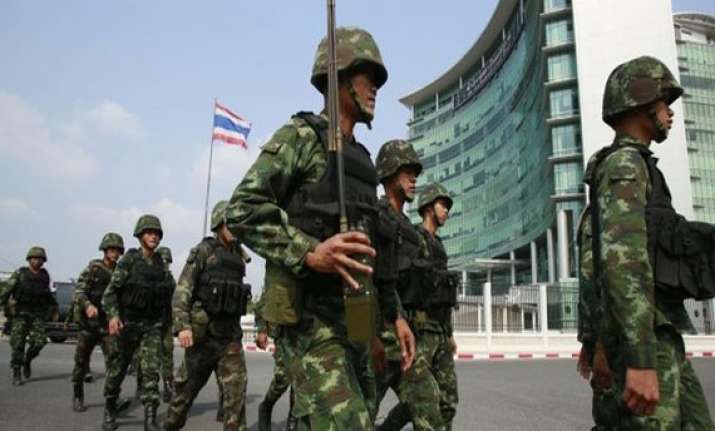 Bangkok: Thailand's Army declared martial law before dawn on Tuesday in a surprise announcement it said was aimed at keeping the country stable after six months of sometimes violent political unrest. The military, however, denied a coup d'etat was underway.
The move effectively places the Army in charge of public security nationwide. It comes one day after the Southeast Asian country's caretaker Prime Minister refused to step down and follows six months of anti-government demonstrations that have failed to oust the government.
Armed troops entered multiple private television stations in Bangkok to broadcast their message and surrounded the national police headquarters in the city centre. But the vast skyscraper-strewn metropolis of 10 million people appeared calm, and commuters could be seen driving and walking to work as usual.
On a major road in front of Central World, one of the country's most luxurious shopping malls, bystanders gawked at soldiers in jeeps mounted with a machine-guns diverted traffic. The mood wasn't tense; passers-by stopped to take cell phone photos of the soldiers.