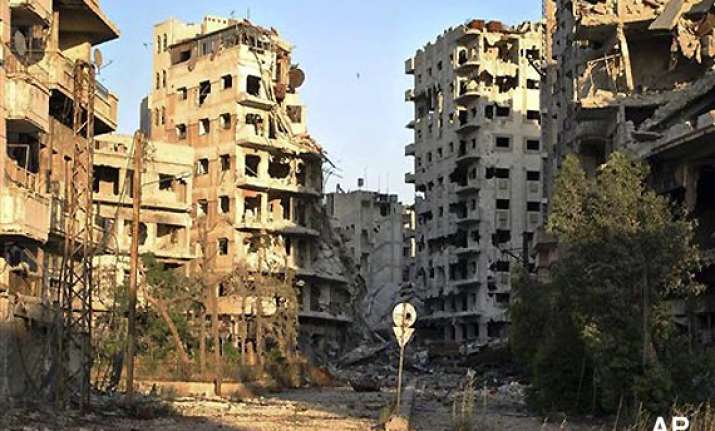 Beirut, June 29: Activists say Syrian warplanes have hit rebel positions in Homs as part of the military's campaign to push opposition fighters out of the country's third largest city.
The Britain-based Syrian Observatory for Human Rights says regime warplanes bombed two-rebel held areas in Homs on Saturday as clashes flared in the heart of the city.
The army also fired mortar shells into several central districts of Homs, which have been an opposition stronghold since the uprising against Assad's rule began in March 2011.
There were no immediate reports of casualties in the fighting.
The Syrian Army has been on the offensive in recent weeks, reclaiming some of the territory it has lost to the opposition in the past year.