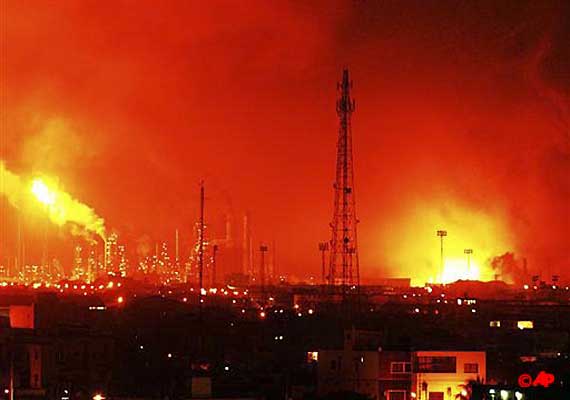 Caracas, Aug 25: A huge explosion rocked Venezuela's biggest oil refinery early Saturday, killing at least 24 people and injuring more than 50 others in the deadliest disaster in memory for the country's key oil industry.
Balls of fire rose over the Amuay refinery, one of the largest in the world, in video posted on the Internet by people who were nearby at the time.
Those killed included a 10-year-old boy, and at least 53 people were injured, Falcon state Gov. Stella Lugo said on state television. She said firefighters had controlled the flames at the refinery on the Paraguana Peninsula in western Venezuela, where large clouds of smoke were rising.
At least 24 people were killed, many of them National Guard troops stationed at the refinery, Vice President Elias Jaua said on television after traveling to the area. He said the authorities were "trying to save the greatest number of lives."
Oil Minister Rafael Ramirez said that Venezuela has enough fuel supplies to guarantee continued exports and domestic supply. As far as fuel shipments, he said, "we won't have major effects."